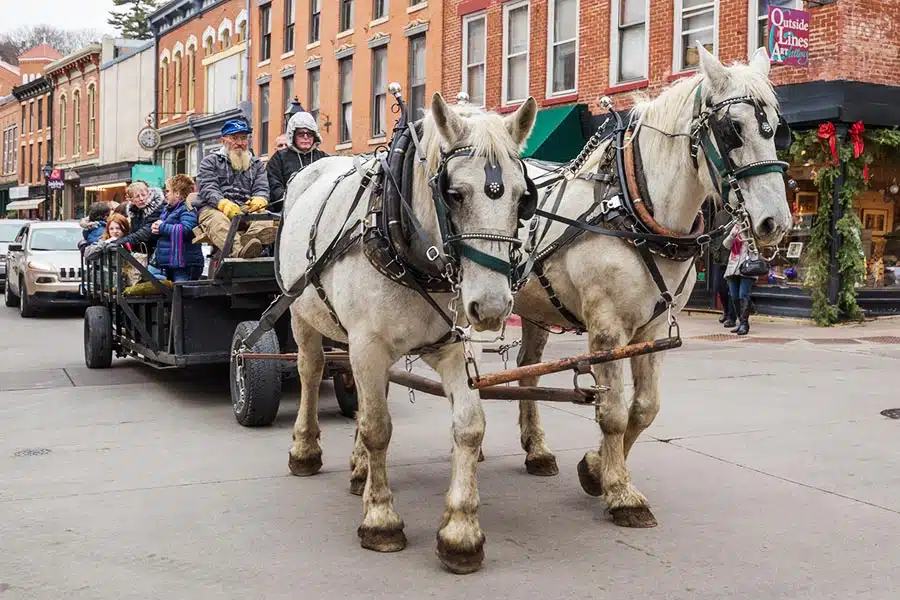 Galena Nouveau Wine Weekend 2023 is just weeks away and not something you want to miss! The popular, fall event is held the third weekend of every November in celebration of the release of Galena Cellar's Le Beaujolais Nouveau. November 17th and 18th, 2023 in Galena, IL.
Galena Cellar's Nouveau Wine Weekend is unique on the calendar. The popular, traditional celebration includes the entire Galena community, yet isn't based around a national holiday. Instead, it revolves around all things wine, the annual release of Galena Cellars' Le Beaujolais Nouveau, in particular.
What makes this wine so special?
Le Beaujolais Nouveau is the first wine of the harvest, bottled just a few weeks after fermentation. This method of produces a wine with higher acidity and very little tannin. Consequently, Nouveau wines are less complex, more affordable, and imminently drinkable. Galena Cellars started their Beaujolais Nouveau event back in 1985 but the idea is based on a French tradition that is well over a century old.
The Galena Nouveau Wine Weekend is also about the harvest season and community. A time to look back over the year's work with pride and to celebrate it with your neighbors. The event includes a parade, live music, wine tastings, receptions, and many other special events.
Galena Nouveau Wine Weekend 2023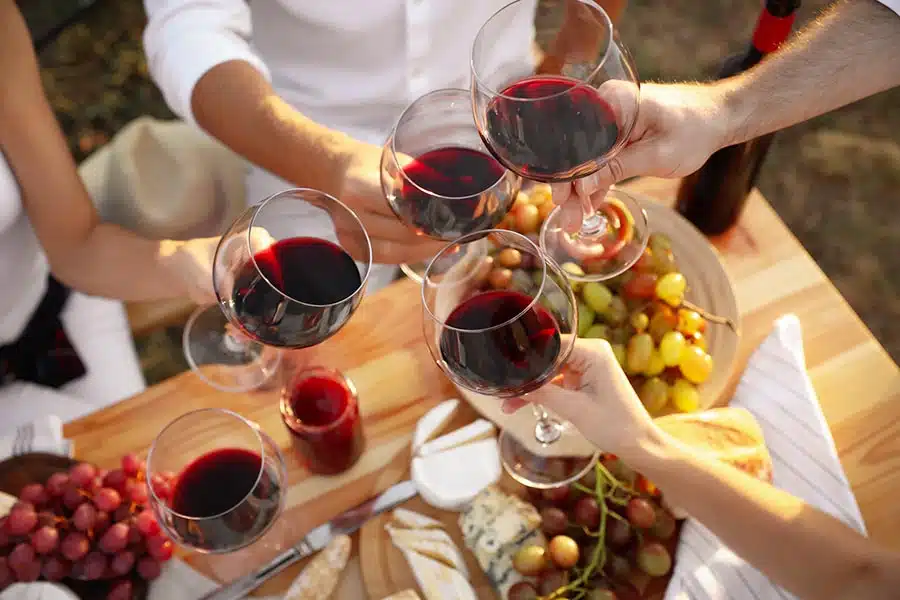 This year's Nouveau Wine Weekend is scheduled for November 17th and 18th, 2023. While the full calendar of events has yet to be released, many details are available.
The weekend kicks off on noon on Friday, November 17th, with a toast at Galena Cellars' opening luncheon, made with 2023's Le Beaujolais Nouveau, at their Main Street location. This ticketed event tends to sell out quickly but many other area restaurants join in with French fare and wine-inspired luncheons of their own, so don't worry about missing out.
The Nouveau Parade down Galena's Main Street at 2:30pm is the next big attraction, with trolleys, horse-drawn wagons, and more. The procession follows along down Galena's Main Street as the Nouveau wine is distributed to shops sporting Nouveau posters in their windows.
The weekend continues Friday night and through Saturday with a host of events and attractions to attend. Live music, wine tastings, dinner specials, receptions, tours, workshops, and more. Galena Cellars Vineyard and Downtown locations will be open all weekend.
Perhaps best of all, Galena Cellars' full scale country vineyard is only 4 minutes down the road from Hawk Valley Retreat & Cottages! The vineyard is open for tours and tastings and hosts a variety of fun events throughout the year. Guests of our Galena bed and breakfast will love the convenience of their nearby vineyard. You can also stop by their downtown location for tastings and small bites.
Visit nouveauweekend.com for tickets and more information. You can also follow this event on Facebook.