Galena, Illinois Local Attractions
Galena, Illinois is situated in what is known as the Driftless Area. The region escaped the flattening effects of the glaciers during the last ice age and is characterized by steep, forested ridges, deeply carved river valleys, and spring-fed waterfalls and cold-water trout streams. This gives us the best of both worlds, our beautiful surroundings and our proximity to the city of Galena. We look forward to sharing this stunning area with you.
---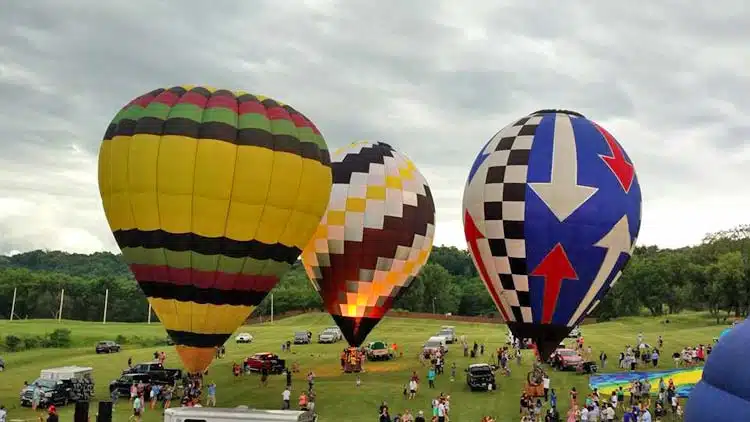 Page top video embedded via share button on Youtube. Video by TAPP Channel
Galena is named for the mineral galena which is the most important ore of lead. Native Americans mined the ore for use in burial rituals and body paint. In the 1690s, French trappers discovered the area and began mining the lead. The name "Galena" was proposed during a town meeting in 1826 and became the county seat in 1827. By 1845 Galena was producing nearly 27,000 tons of lead ore annually. Once one of the most important cities in the state, Galena was a hub on the Mississippi River between St. Louis and St. Paul. Galena received national attention in the 1860s as the home of Union General Ulysses S. Grant. Today Galena is a vibrant city and the second most visited city in the State. Historic Main Street bustles with shops, restaurants, and bars. The area boosts multiple wineries, a brewery, and a distillery.
The great thing about a trip to Galena is that it's your story to write. Take on an outdoor adventure along the Mississippi River. Spend hours exploring the nooks and crannies of our many historic sites. Tap into your inner foodie and indulge in rich local flavors. Browse endless boutiques and shops featuring exquisite works of art from local artists. Soar the skies in a hot air balloon. Take a trolley around town. Or tee up a round of golf on our championship greens. Simply put, Galena has a something for everyone. So, drive, run, hike, bike, or soar your way over here. We guarantee you'll leave with a story to tell.
The following videos are embedded via share from VisitGalena on YouTube. Watch many more terrific area videos on their YouTube Channel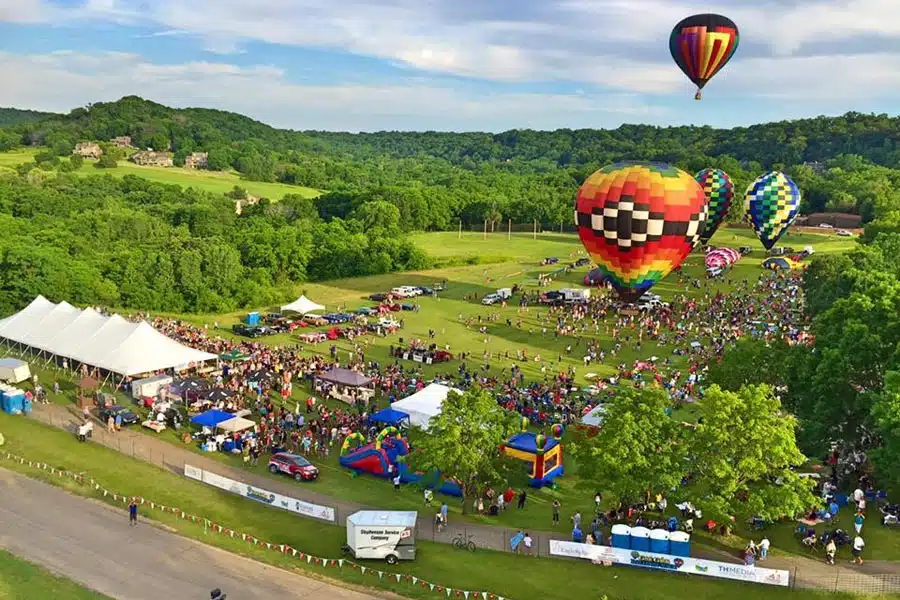 Things to Do in Galena, Illinois
Some of our Favorite things to do (besides exploring our own property) include:
Events
Galena is home to dozens of events throughout the year. Below is a sample of upcoming events you will want to visit. For a complete list go to visitgalena.org
Nouveau Weekend
November 20th-21st, 2020
For more information see
Nouveau
Fire in the Sky
December
For more information see
visitgalena.org
Luminaria Weekend
December
For more information see
visitgalena.org