Enjoy the Best Galena Breakfast at Hawk Valley Retreat
Look no further than Hawk Valley Retreat and Cottages for a Galena Breakfast experience unto itself. Our breakfasts are always homemade and include scratch-baked pastries. Many of our breakfast items include fresh eggs from our own flock of chickens and honey from our hives. We generally serve between the hours of 8:30 am, and 9:00 am. and we will ask you to choose a time beforehand.
---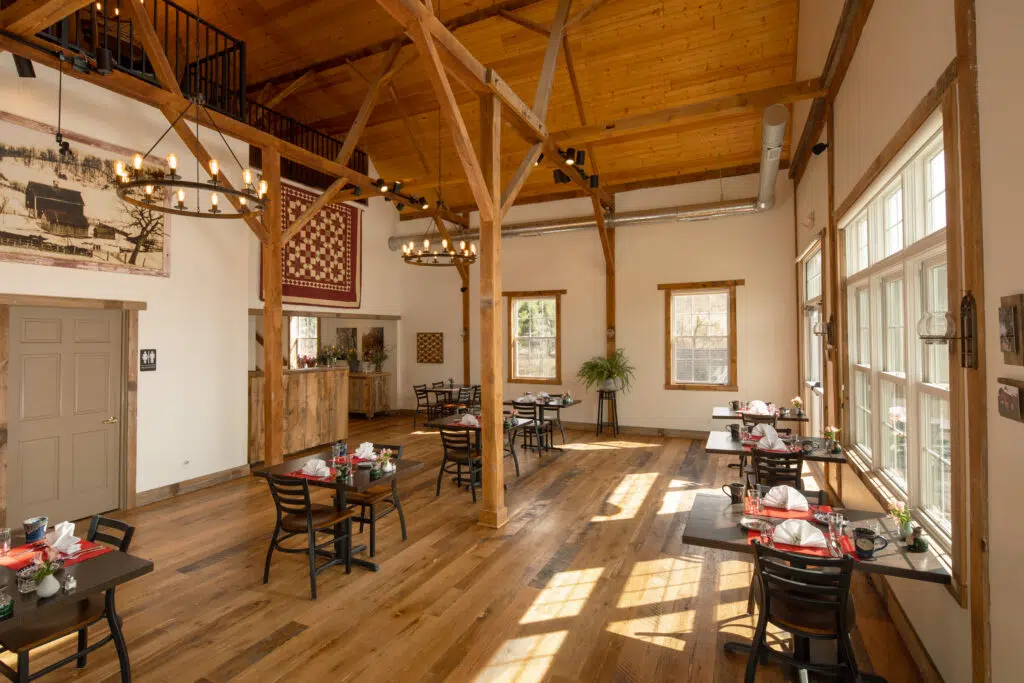 Breakfast is served in the historic Cording Event Barn, which has panoramic views of the valley, our property, and of course, the wildlife. Woodpeckers, Cardinals, Hummingbirds, and our flock of wild Turkeys will be your breakfast entertainment while you enjoy Jim's latest culinary creation. During the warmer weather, dine outside and watch the goats and chickens play below you in the barnyard.
John grew up in the restaurant business and spent his career serving great food and beverage. Jim has a dietetics degree and spent his life catering and is happiest when feeding people. We put our 70 years of experience in the kitchen into the service of scratch-baked and homemade. If you ask nicely, we may even give you the recipe.
Of course, we understand that some of our guests may have certain dietary needs such as Vegetarian, Gluten-Free, Vegan, dairy-free, and if advised in advance of dietary restrictions we are more than happy to accommodate you when you provide us with at least a 72-hour notification. We want everyone to enjoy a full breakfast—you're going to need it before you explore Galena Country!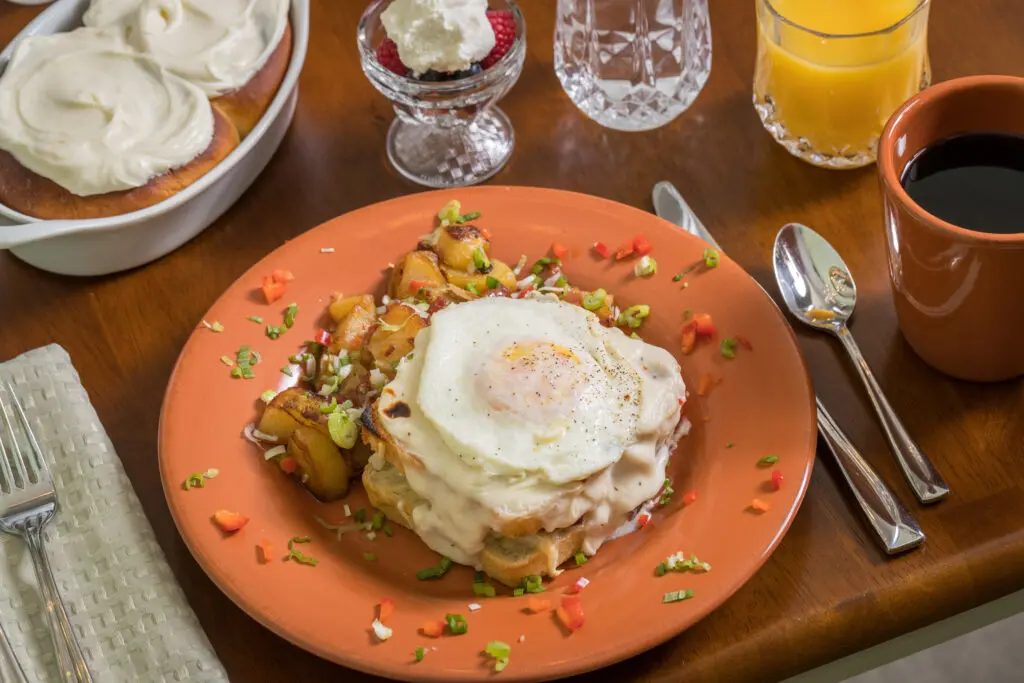 Let's Eat!