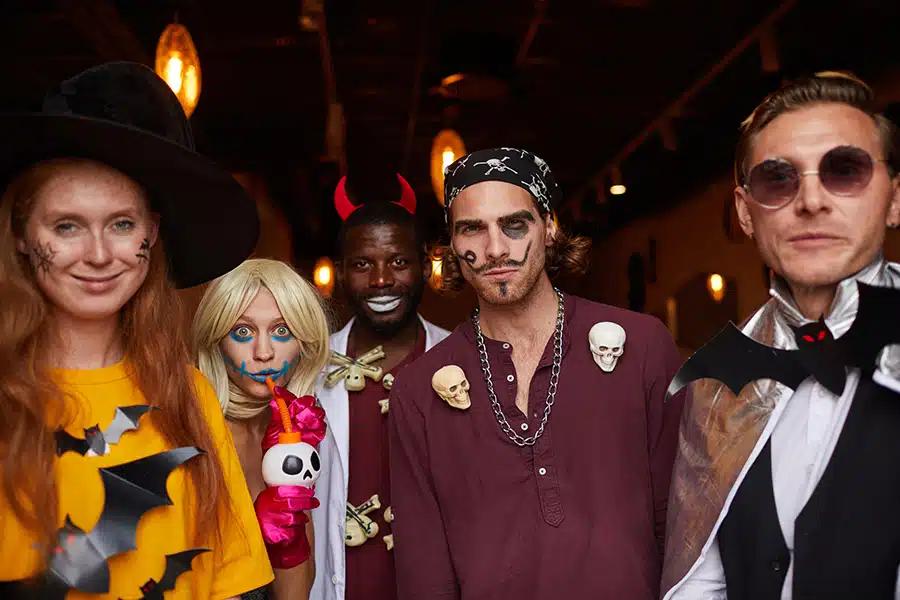 Come to Galena this October and join in the fun at the largest, longest, and spookiest Halloween event in the tri-state area: the Galena Halloween Parade and Festival! The 44th annual return of this beloved Galena tradition is scheduled for October 28th, 2023.
The Galena Halloween Parade and Festival is one of Galena's most popular seasonal events. If you're a fan of Halloween, dressing up, parades, or just good clean fun, you will not want to miss this event.
Downtown Galena transforms into a family-friendly street party, complete with food, drink, costumes, Halloween-themed booths, and live entertainment. It all comes to an amazing crescendo with an absolute show-stopper of a parade.
It's such a good time that even we, your Hawk Valley Retreat innkeepers, get in on the fun. You'll be able to spot us in the parade again this year, should you attend. And you should! Hawk Valley Retreat is just 15 minutes from parking for the event at the Walmart off US 20.
2023 Galena Halloween Parade and Festival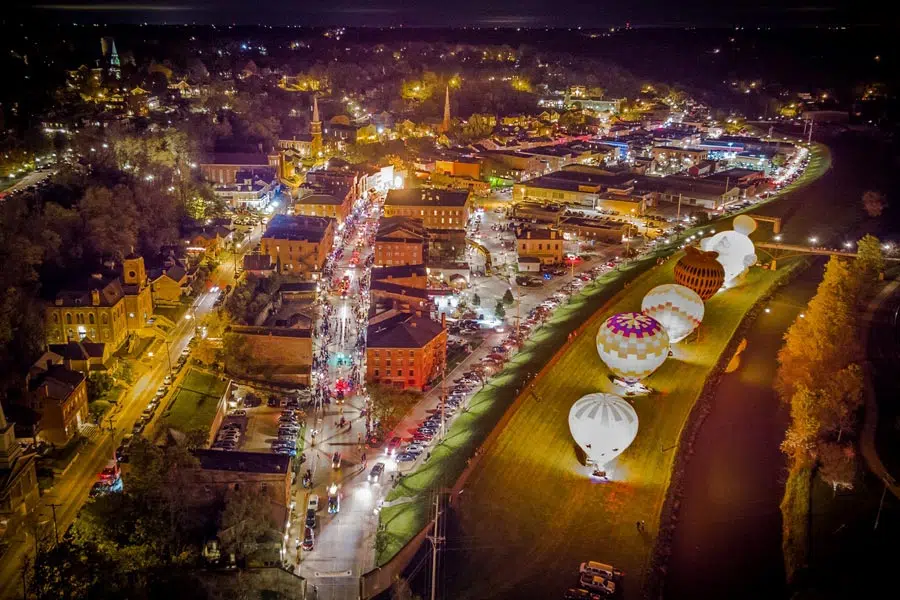 The 2023 Galena Halloween Parade and Festival is scheduled for Saturday, October 28th. Main Street closes to traffic for the Festival at 3pm, with $5 round-trip shuttles running from the Walmart parking lot to downtown Galena.
During the festival, downtown's open streets fill with costumed revelers enjoying goodies from local restaurants and a variety of live entertainment. Join in the fun in your own costume or simply sit back and spectate. Both are acceptable and encouraged; a good time for all.
The Halloween Parade begins at 6pm on North Main Street in downtown Galena, running until 8:30pm. And what a parade! Spectacular and spooky Halloween floats, marching bands, costumed performers, prizes, and even hot air balloons. You've not seen a parade like this before, we are certain. Not unless you've attended a previous Galena Halloween Parade, that is!
Shuttle service pauses for the parade, so you'll want to be sure to catch it before 6pm. The shuttles resume after the parade, continuing through to 11pm.
So go ahead: come experience an extraordinary Halloween in Galena this year. Your room at Hawk Valley Retreat is less than 15 minutes from all the fun downtown, yet secluded enough to allow for a truly relaxing getaway. Spend a spooktacular afternoon and evening in downtown Galena, then it's just a short drive back to your room at our secluded Galena bed and breakfast. We'll see you then!
Visit www.cityofgalena.org for the official details for this event.