Our wedding and elopement couples often ask us for recommendations for Galena Illinois wedding vendors. At Hawk Valley Retreat & Cottages, we like to say, "you bring the dress, and we do the rest." But we understand that sometimes our couples want to do something unique and a little bit extra. We have been lucky enough to work with some fantastic Galena area wedding vendors who we are happy to recommend.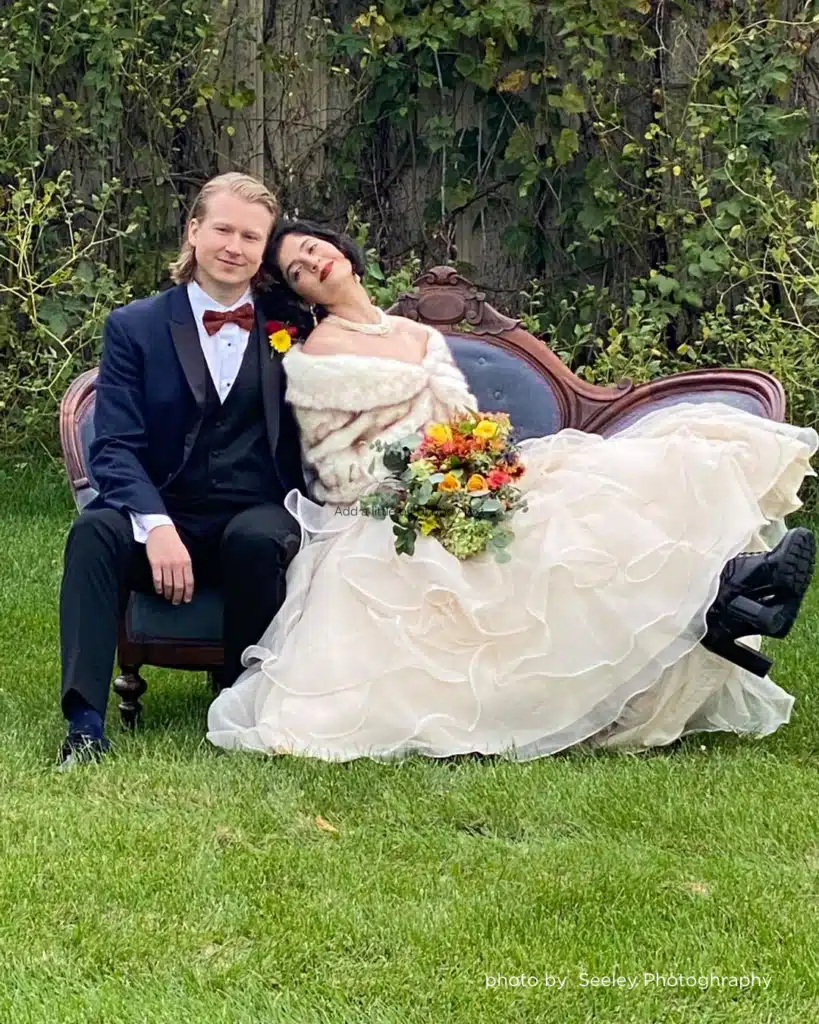 Galena Wedding Photographers
Our Elopement and Micro Wedding Packages include us providing basic photos for you at no additional charge. If you are looking for something more elaborate or are booking an Ultimate Wedding Package, you will probably want a local photographer. Here is a list of some photographers we have worked with and are happy to recommend.
Brian Milo Photography Brian likes "documentary wedding photography, with a focus on storytelling. Capturing and being part of the joy and celebration of a couple's memorable day is, in fact, what led to my becoming a wedding photographer." 815-520-4657
Mindy Joy Photography Mindy likes "making images with feeling, not poses. Specializing in candid & creative photography." 815-985-4005
Seeley Photography Sarah's "style of wedding photography is fresh and modern yet romantic and timeless. For most of your wedding, we will photograph your day as it unfolds, capturing all the little moments and details." 563-581-6367
Catherine Furlin Photography Cat is "a super sentimental wedding and family documentary photographer here to capture honest images of your modern love story." hello@catherinefurlin.com
Galena Wedding Hair and Makeup
Whether you are looking for that special look or a complete spa experience these stylists have you covered–and some will even come to you!
Studio One Salon & Spa, A full-service salon and spa on the south side of Galena, offers hair, makeup, nails, and massage. 815-777-1275
Indulge Day Spa is located in the Ramada Inn on the outskirts of Galena. A full-service salon and spa offering hair, makeup, nails, and massage. 815-776-9240,
Stonedrift Spa is part of the Eagle Ridge Resort. Offers a full spa experience along with hair and makeup. 815-776-5772
Hair-I-Dos Pamela and her team have a salon in the Galena Territory but will also come to you to do hair and makeup on your special day. 630-370-1661
Galena Music and DJs
What is a wedding reception without music? The Cording Event barn has a built-in sound system, including microphones, so you can plug in your device and play your own music. If you are looking for someone else to do the work, we have a couple of recommendations.
Jordan Danielson This Galena area favorite musician offers a wide range of music, including covers and original music.
Riniker Rhythm offers Personalized Wedding DJ services, Wedding music, and Professional Lighting Packages. (608) 732-7464
Galena Area Wedding Florists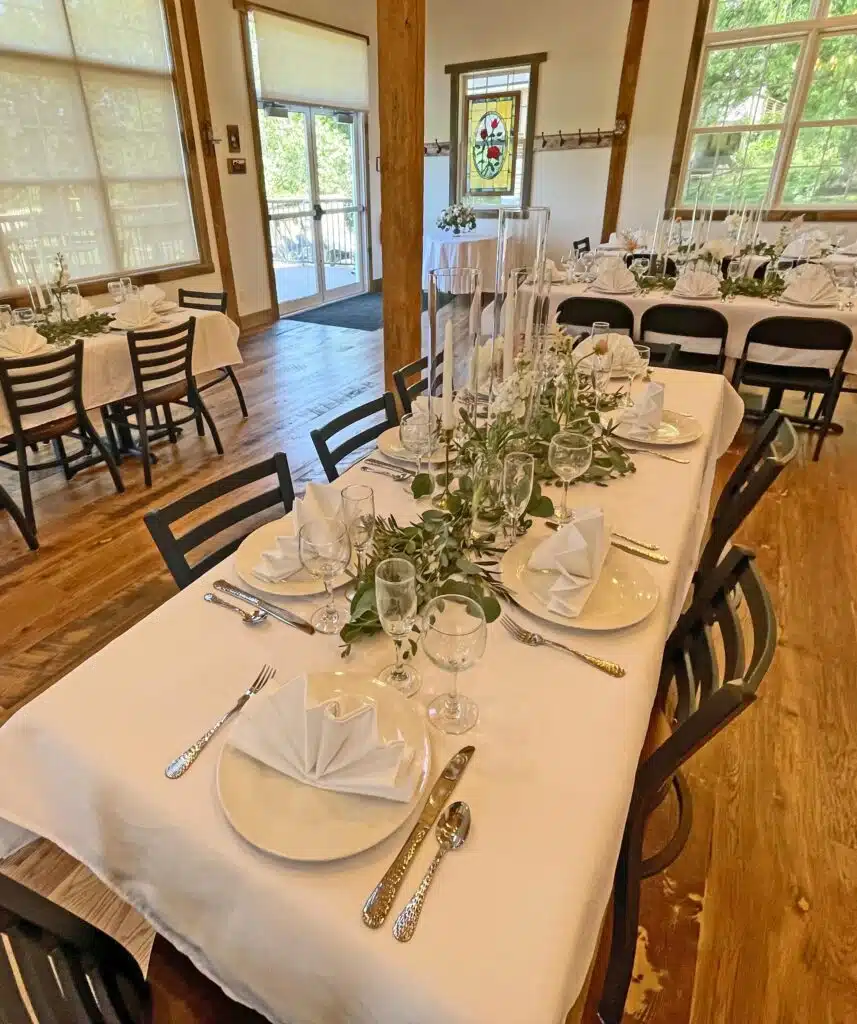 We love flowers! Our packages include a bridal bouquet and boutonniere that we handmake—and we often include flowers from our own garden. We always provide tea lights and a small arrangement on every reception table. That being said, if you are looking to create a big splash with flowers, we have a couple of amazing florists
River Valley Designs Samantha and her team will turn your ideas into reality.
Clara Joyce Flowers is a specialty cut flower and plant farm emphasizing fresh cut flowers.
Galena area Sweets, wedding favors, and gifts
Hawk Valley Retreat and Cottages provide a wedding cake in all of our packages and offer a variety of homemade desserts. But sometimes you may want a little something extra. Are you struggling to find a unique wedding favor or bridal party gift? We have some great ideas.
Galena's Kandy Kitchen is a staple in Galena that makes homemade chocolates, sweets, and caramel corn
River Bend Gallery Features the photography of Geoffrey Mikol on gifts like coaster sets, note cards, and cutting boards.
At Home in Galena specializes in locally-made natural soaps and candles. They can custom-make and personalize the packaging. 815-776-0811
Galena Spoon Company offers hand-carved spoons and custom-made and engraved cutting boards.
More ideas for Galena Illinois Wedding Vendors
At Hawk Valley Retreat & Cottages and The Cording Event Barn, we want you to have the wedding you have dreamed of. We specialize in taking care of all the details for Elopements and intimate weddings of up to 45 people. Is there something that we haven't thought of? Go ahead and ask us.