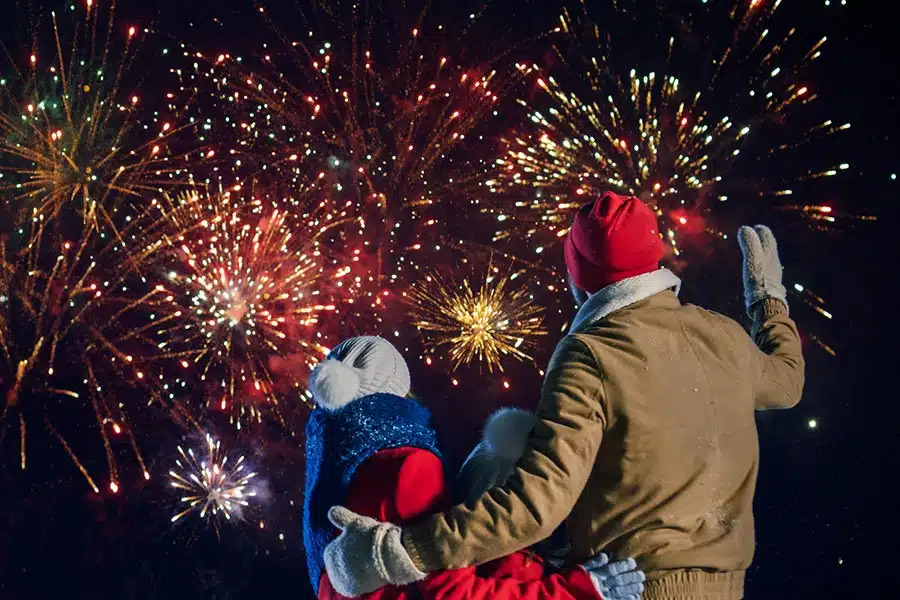 The end of the year holidays have arrived and we couldn't be more excited. There's a nip in the air, decorations are going up, and the anticipation is building. Now is a fantastic time to plan your 2022 Galena Christmas getaway!
Hawk Valley Retreat offers a truly peaceful respite. Enjoy stress-relieving massages, slow cooker meals, and quiet peaceful days in one of our comfy cottages, with no need to leave the property. Of course, should you want to explore the area's offerings, you'll find plenty of holiday attractions to enjoy.
Nothing is more magical than historic downtown Galena, dressed in its Christmas best and the cornucopia of festive events makes Galena a fantastic holiday destination. In fact, Time Out magazine recently listed Galena as one of the best Christmas towns in the United States – and they're not the first to do so.
Festivals, fireworks, twinkling lights, shopping, food and drink; the ways to celebrate are practically endless.
Event Highlights for Galena Christmas 2022
Santa's Arrival in Galena – Nov 26, 5:30pm to 7pm
Enjoy some simple, old fashioned Christmas fun in downtown Galena with the arrival of Mr. & Mrs. Claus and their Jeep Jingle parade. Santa arrives at the Old Market House at 6pm to light Galena's Christmas Tree.
Galena Holidaze Festival – Dec 3, 11am to 6pm
Enjoy a festive and fun day in downtown Galena with live entertainment, food, drink, vendors, Santa Claus, a scavenger hunt, and so much more.
Holiday Fire in the Sky – Dec 3, 6:30pm to 7pm
Finish off the Galena Holidaze Festival with a spectacular fireworks show! Fireworks are launched from Grant Park, making them visible from just about anywhere in downtown Galena. Wonderful!
Dark Side of the Yule with Classical Blast – Dec 9, 7:30pm to 9:30pm
Classical Blast melds classic rock with traditional Christmas songs for a unique and exhilarating, holiday concert experience. Too fun!
Night of the Luminarias & Living Windows – Dec 10, 4pm to 7pm
One of the most magical events of the year with more than 5,000 candlelit luminaria lining the streets and sidewalks of Galena. Shops offer extended hours for holiday shopping, along with live holiday decorations in store windows. Truly special.
Snowflakes & Sweets Stroll – Dec 17, 12pm to 4pm
Enjoy special holiday treats from local bakeries, chocolatiers, and others while strolling Galena's magical Main Street. Attendees receive a punch card good for 10 sweet treats. Delish!
… And More!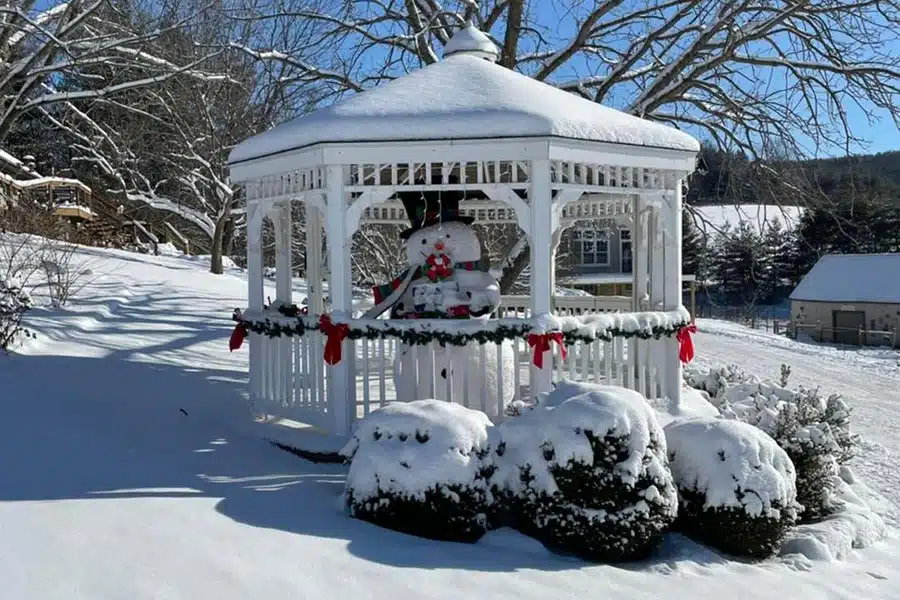 This is just a quick sampling of some of the more popular, local holiday events. There's always something fun to do in the Galena area and this is doubly true during the holiday season.
Other attractions include Christmas tours, holiday bazaars and markets, holiday housewalks, Christmas at Apple River Fort, and so much more.
Whatever you are hoping to do or see during your Galena Christmas, Hawk Valley Retreat can help. We love the holidays and sharing Galena with our guests.
We even have gifts you can purchase for that special someone. Things like the Comphy sheets that make sleeping in our B&B's beds such a pleasure, Hawk Valley Retreat Estate honey, and a variety of quality, branded merchandise. Our gift items can be purchased in person or over the phone and shipped wherever you need. Just give us a call.
We also offer Hawk Valley Retreat gift certificates that can be used for items in our gift shop or for a stay at our Galena bed and breakfast. Imagine finding a Galena getaway under your tree Christmas morning. Wow!
Happy Holidays to one and all from Hawk Valley Retreat and Cottages!