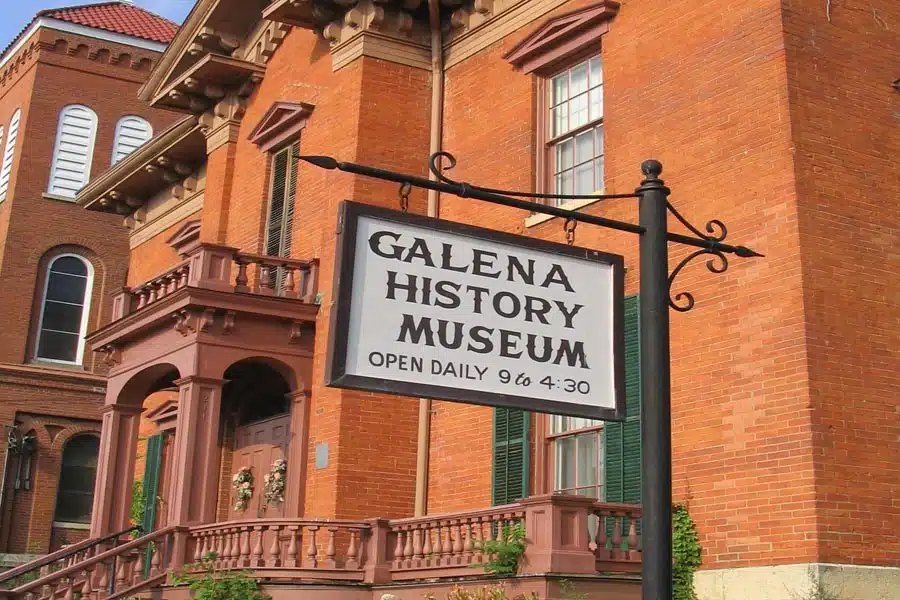 Galena is rich in fascinating history. From our lead mining boom town beginnings, to our proud connection to Ulysses S. Grant, to the natives who lived here before us. You can explore all these subjects and more at the Galena History Museum in downtown Galena, IL.
Galena's connection to Civil War history is strong, thanks to both our location and few famous residents, but that's not all there is to know. Galena and Jo Daviess County share a rich history full of fascinating and compelling stories of courage and perseverance.
Take a deeper dive into this colorful past with a visit to the Galena History Museum.
Visiting the Galena History Museum
The Galena History Museum, aka The Galena & U.S. Grant Museum, is located in downtown Galena at 211 S. Bench Street. This is just fifteen minutes from the door of our Galena bed and breakfast, Hawk Valley Retreat.
The museum is appropriately housed inside a historic, Galena residence. The striking Italianate mansion was built as a private residence in 1858 by Daniel Barrows, a successful Galena merchant. The mansion's elegant interior has been converted to 6,000 square feet of exhibit space detailing various aspects of Galena's history.
Inside the Museum
The museum focuses on a variety of topics, stretching from recent eras, back through to pre-historic times. As a result, the exhibits cover a wide variety of interesting subjects. Highlights include: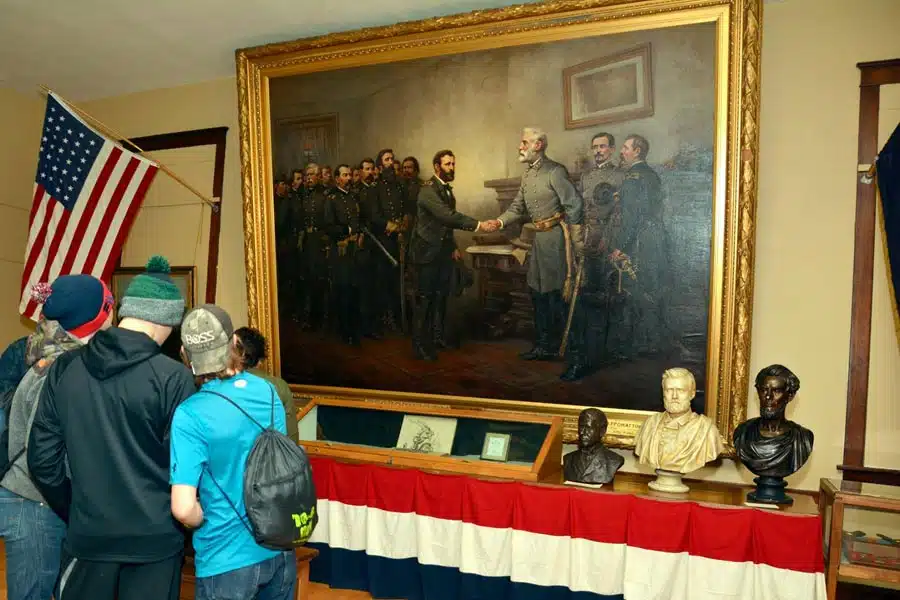 The Vicksburg Flag
In the spring of 1863, Major General Ulysses S. Grant fought to take Vicksburg, the key to the Mississippi River and Union victory. The historic Vicksburg Flag is the first banner that was raised over the city by the victorious Union Army.
Peace In Union
Thomas Nast's original, 1895 painting "Peace in Union," depicts Lee's 1865 surrender to Grant at Appomattox. The famous image depicts our men with strong Galena connections: Ulysses S. Grant, John Rawlins, Ely Parker, and Orville E. Babcock.
The Port of Galena: 1858
The Port of Galena: 1858 is a highly detailed, skillfully crafted 1:120 scale diorama of Galena during the 19th Century boom. Push buttons to learn various details. You can also step behind the wheel of the Itasca and navigate it up and down the Mississippi.
Lead Mining In The Northwest Region
Learn the story of lead mining around Galena at this fascinating exhibit. View original mining tools, a life-size windlass, and even an original, 30-foot-deep, 1830s lead mine shaft!
Grant's Leather Store
See a replica of the Galena leather goods store Ulysses S. Grant clerked at for his father before becoming Commander of Union Forces and President of the United States.
Driftless Area and First Peoples
An interactive exhibit detailing the pre-history of the Galena area and its original, Native American inhabitants.
World War I Exhibit
This exhibit honors the more than 500 Jo Daviess County residents who served in the U.S. military during WWI. Artifacts on display include uniforms, helmets, artillery shells, photos from the front lines, and much more.
The Old Blacksmith Shop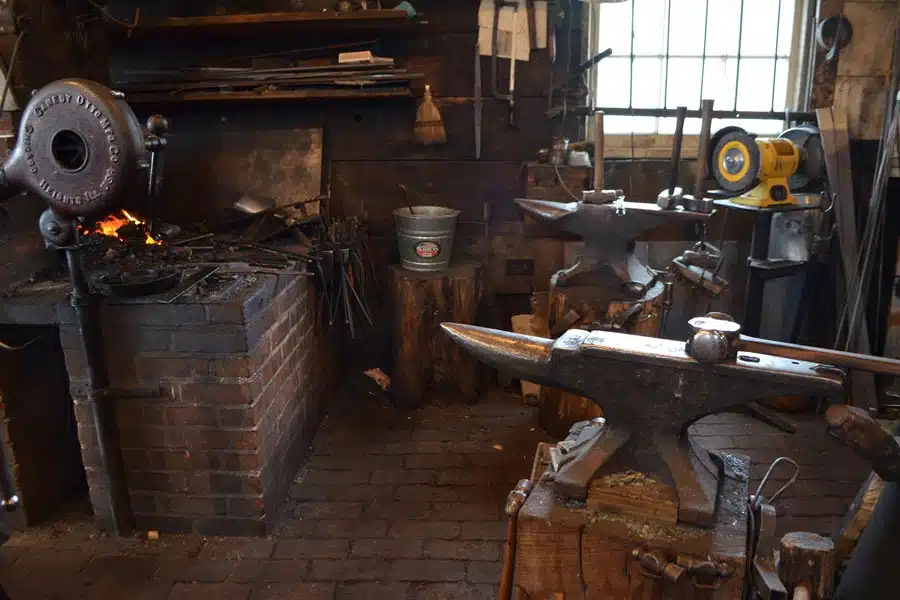 History buffs will also not want to miss a chance to visit the museum's Old Blacksmith Shop, located about five minutes away at 245 Commerce Street.
The Old Blacksmith Shop is a working museum with operating forges and real blacksmiths making the sparks fly. In fact, the museum gift shop features items made by the blacksmiths as well as a local foundry. Custom work, fireplace sets, and more!
The Old Blacksmith Shop is open seasonally, May through October, Friday to Monday, 10am to 4pm. Purchase Old Blacksmith Shop tickets here.
Galena History Museum is open daily, 10am to 4:30pm. The museum also hosts a variety of special events throughout the year, so be sure to check the museum calendar before you plan your visit. Learn more online at www.galenahistory.org. You can also find the museum on Facebook.