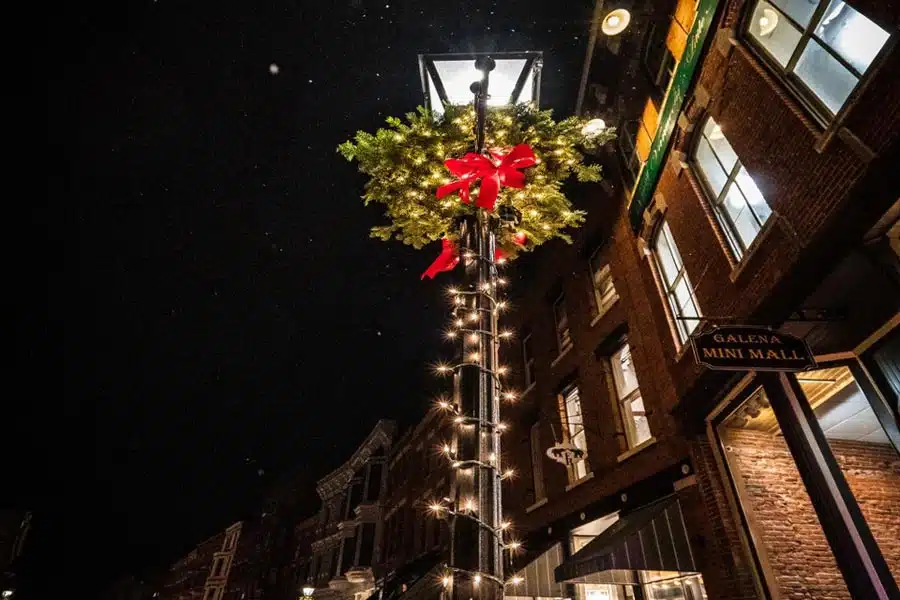 The holiday season is just around the corner and the excitement is building. That's especially true here in Galena, where our calendar is filled to bursting with fun and festive holiday events throughout the entire season. Discover this for yourself with a 2021 Galena Christmas getaway at Hawk Valley Retreat & Cottages!
The holidays are a wonderful time of twinkling lights, delicious food and drink, happy giving, and the making of warm memories with loved ones. One of the best places on earth to get out and enjoy the holiday season is Galena, Il. We can certainly think of no better.
Galenans really get into the the spirit of things and our historic town's picturesque charm only increases with the addition of all the bright lights and holiday decorations. PureWow magazine agrees, recently listing Galena as one of the best Christmas towns in the United States.
The Galena Christmas calendar is no different, with fun things to see and do from November 1st through to New Year's Day. Below is a short list of some of the area's more popular, holiday events and attractions.
2021 Galena Christmas Event Highlights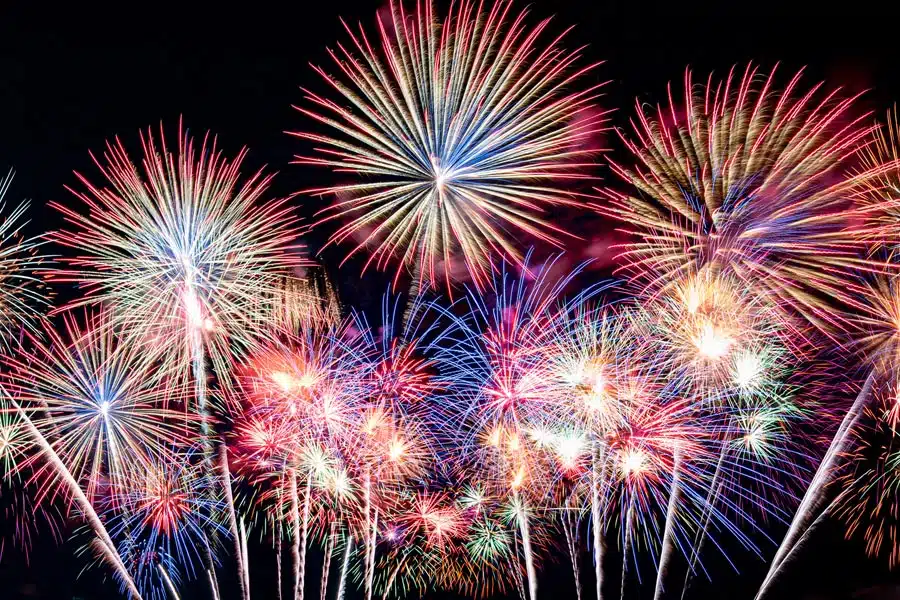 Holiday Fire in the Sky – Dec 4, 6:30pm to 7pm
Kick off the holiday season with this spectacular fireworks display in downtown Galena. The launch location is Grant Park and you will be able to see the show from just about anywhere in downtown Galena. Ooh – Aah! Learn more.
Dark Side of the Yule with Classical Blast – Dec 10, 7:30pm to 9:30pm
Join Classical Blast at Turner Hall for a Christmas concert like no other. Classical Blast melds classic rock with Christmas music for an exhilarating concert experience that you'll not soon forget! Featuring beverages for purchase by Galena Brewing Co.
Tickets and more information.
A Cherry, Cherry Christmas Dinner Show – Dec 11, 5pm to 9pm
Enjoy an evening of good food and Neil Diamond themed Christmas music at the Ehrler Ranch Event Barn, with Denny "Diamond," vocalist, story teller, and Neil Diamond tribute artist.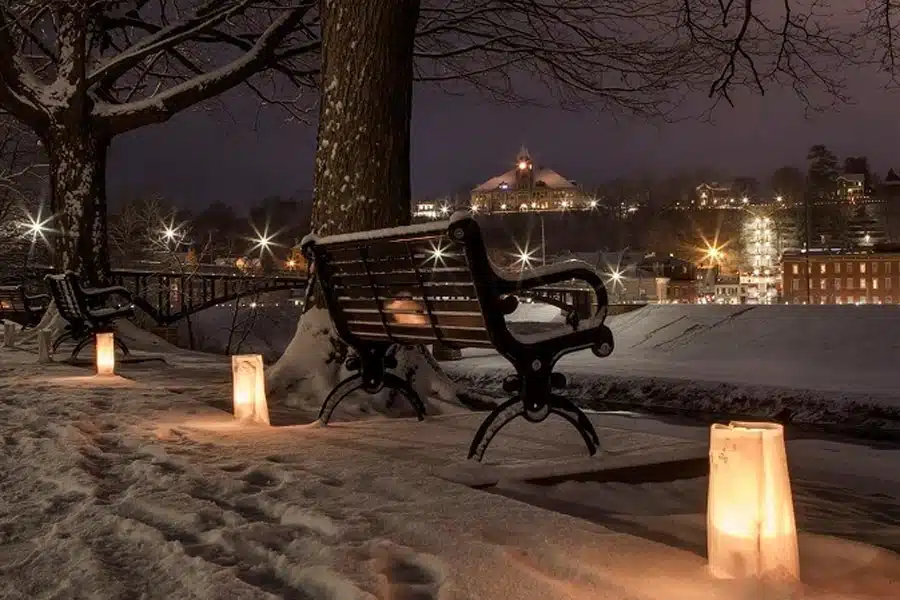 Night of the Luminarias & Living Windows – Dec 11, 4pm to 7pm
The Night of the Luminaria is one of the most beautiful, romantic, and magical nights of the year in Galena, with more than 5,000 candlelit luminaria lining the streets, steps, and sidewalks of town. And that's not all! On the same evening, store windows on Main Street come alive with ornate, live holiday decorations that always charm and delight. Shops also offer extended hours, so you can also do some holiday shopping. What fun! More details.
Snowflakes & Sweets Stroll – Dec 18, 12pm to 4pm
Stroll the unique selection of shops and boutiques on Galena's Main Street while enjoying holiday treats from our local bakeries, chocolatiers, and others. Yum! Hawk Valley Retreat & Cottages is excited to be participating in this year's "sweet" event. Tickets and more information.
And That's Just For Starters
The above list only scratches the surface of all there is to see and do during your Galena Christmas getaway. There simply isn't the time or room to list it all.
Are you looking for something special to do during your Galena vacation? Let us know! Hawk Valley Retreat loves sharing Galena with our guests!