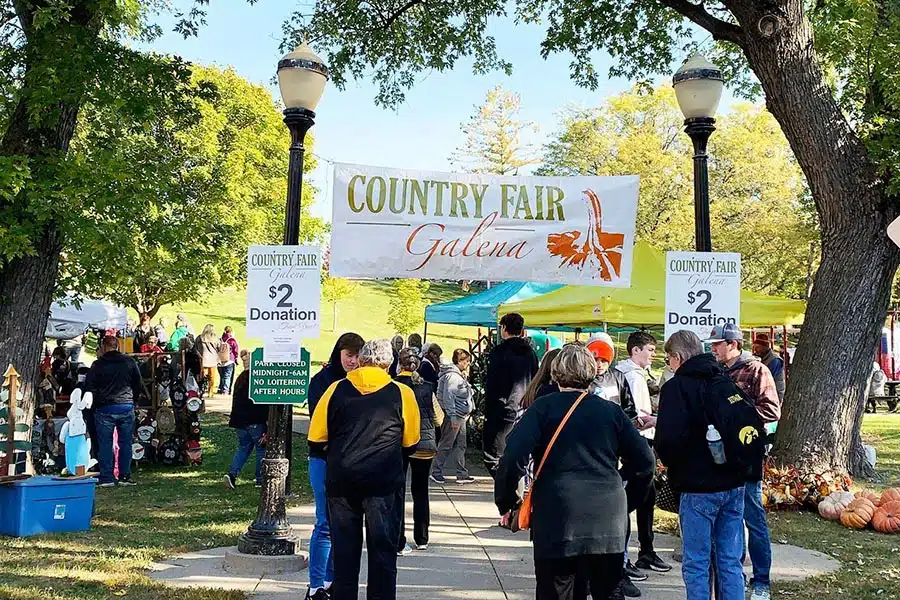 Come out to Galena Country Fair 2023 for a fun weekend of fine arts and crafts, live entertainment, food, drink, raffles, and more! October 7th and 8th, 2023 in Galena's picturesque Grant Park.
The annual Galena Country Fair is one of Galena's most popular annual attractions. The event, a Galena tradition for more than forty years, features over 100 curated vendors selling high-quality, handmade items. Offerings include home decor, seasonal items, clothing, toys, jewelry, photography, and much more. Wonderfully unique and original, hand-crafted items you'll not find elsewhere.
The Fair is not all just shopping, either. This fun-filled weekend includes live music from two different bands, children's games and activities, a silent auction, and a raffle with more than 25 prizes.
Attendees to the fair will also discover a variety of delicious foods. Both sit down to savor and grab and go items, such as pork chop sandwiches, brats, walking tacos, baked potatoes, frozen custard, fudge, and many other items. Yum!
You'll also find a selection of domestic and local craft beer, cocktails, and soft drinks. Stop by the Gazebo Wine Garden for a variety of Galena Cellars' locally crafted wines.
Best of all, proceeds from your donation at the gate, for fair food and drink, the silent auction, and raffle tickets, all go towards a wide-range of local causes. Consequently, you can enjoy yourself to the full, knowing it's all for a good cause. Now that's a real win – win!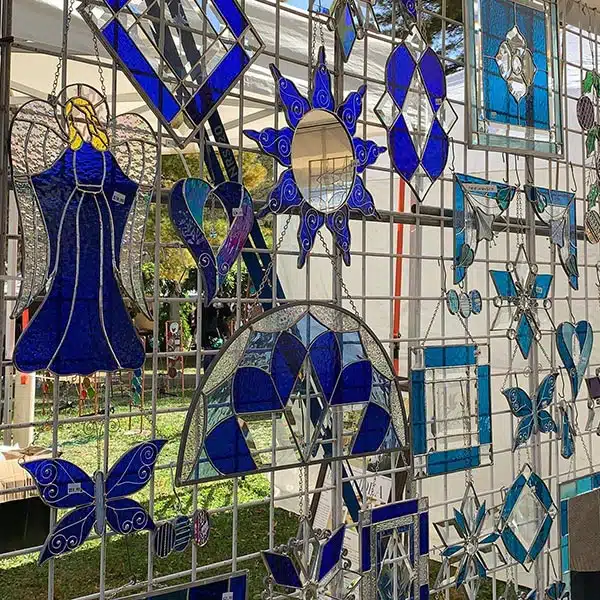 Galena Country Fair 2023
Saturday, October 7 – 10am to 5pm
9:15am – live music: Two County Line
10am – Gates officially open
1pm – live music: Sunshine
5pm – Gates close
5:30pm – Church Service
Silent Auction: 10am-5pm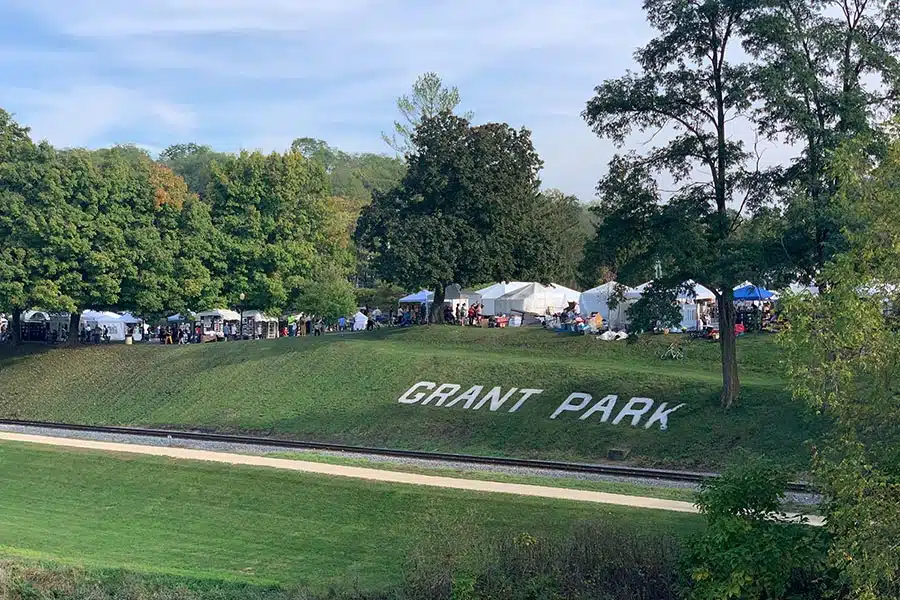 Sunday, October 8 – 10am to 4pm
9:15am – live music: Two County Line
10am – Gates officially open
1pm – live music: Sunshine
3:05pm – Raffle Drawing
3:15pm – live music: Sunshine
4pm – Gates close
Silent Auction: 10am-4pm
Galena Country Fair is held in Grant Park, located at 625 Park Ave.
Parking for the Fair can be found at three remote lots. These are located at the Walmart on Bartel Blvd, Galena High School, and the Alice T. Virtue Swimming Pool. Complimentary shuttle service, going both ways, is available from 8am to 6pm on both days.
Hawk Valley Retreat, our Galena bed and breakfast, is just 15 minutes or less from Grant Park and all the fun of the Galena Country Fair. Spend the day soaking up all the fine arts and crafts, food, and fun of the Fair, then it's just minutes back to the relaxing and rejuvenating comforts of Hawk Valley Retreat. The makings of a perfect weekend.
Visit the Fair website for more information. You can also find this event on Facebook.