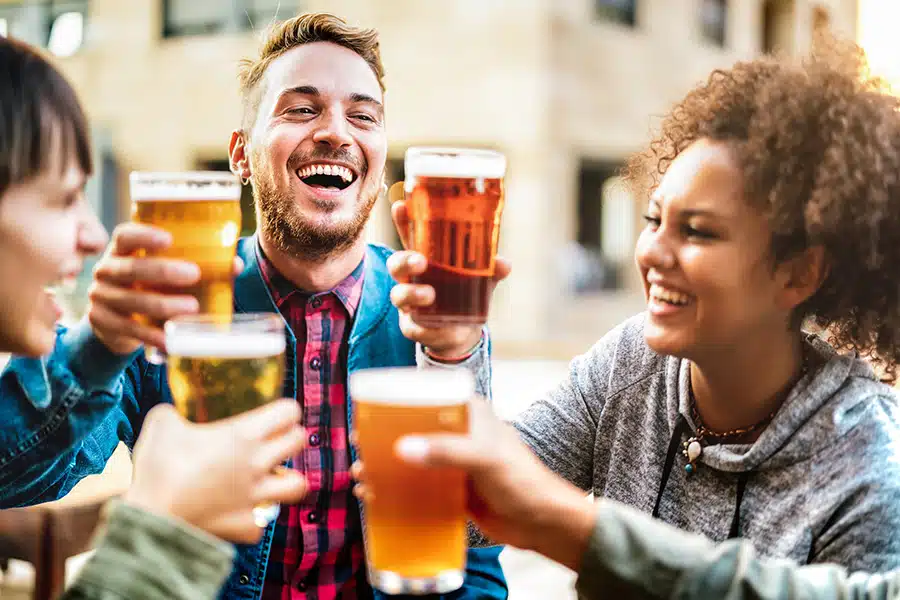 If sipping and sampling a broad selection of local and regional craft beers, ciders, wines, and spirits sounds like fun to you, then you do not want to miss Galena Brew Fest 2023! The 4th annual return of this popular event is scheduled for July 22, 2023, at Chestnut Mountain Resort, just under a half hour's drive from our Galena Inn.
As many know, sampling local drink and cuisine is a great way to truly experience the area you are visiting. Further, anyone who has kept even half an eye on the craft beer scene knows that this humble beverage can be presented in a wide variety of flavors and styles. Flavors that reflect the unique character of their brewing process and the region they were produced in.
Galena Brew Fest offers an unparalleled opportunity to sample a wide selection of our region's unique flavors while in a festival atmosphere. You'll enjoy not only an opportunity to taste the local offerings but also to meet and chat with area brewers, vintners, and distillers. Fun!
Best of all, the event is held at Chestnut Mountain Resort, only a half hour's drive from Hawk Valley Retreat.
Galena Brew Fest 2023
Galena Brew Fest is Saturday, July 22, from 11pm to 4pm. The event is at Chestnut Mountain Resort, 8700 W Chestnut Mountain Road, in Galena, IL.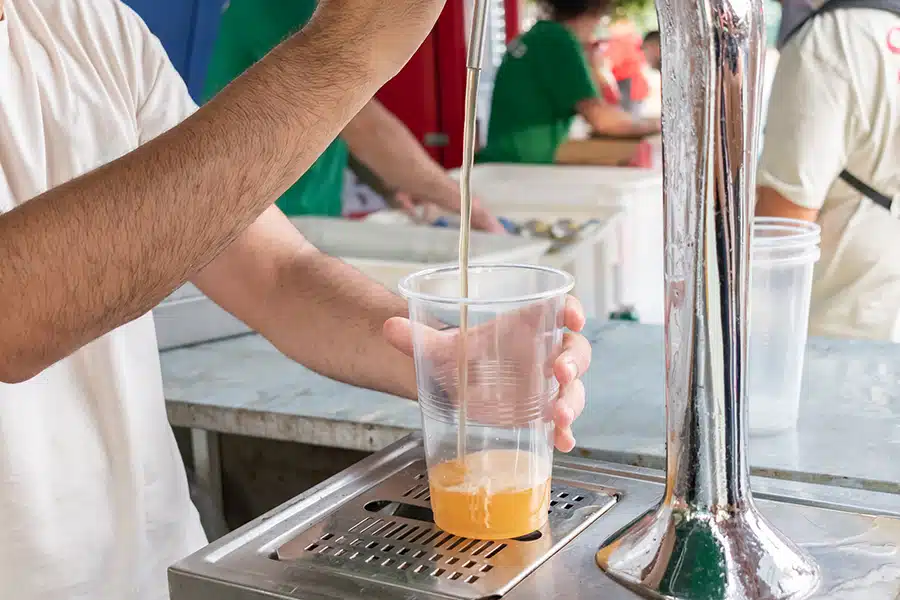 Chestnut Mountain is a popular area ski resort, offering a variety of recreation throughout the year. Activities like skiing, zip-lining, alpine slides, a river cruise, and more. The resort's location on top of Chestnut Mountain provides wonderful views overlooking the Mississippi River. Consequently, it is also a popular venue for concerts and outdoor celebrations like the annual brew fest.
Attendees to Galena Brew Fest can sample a wide variety of local and regional craft beer, cider, wine, and spirits. Area brewers, vintners, and distillers will be on hand to dispense and discuss their brews. Food and non-alcoholic beverages will also be available.
This year's event features live music from Sam Wooden and introduces a stein holding competition. How long can you stiff arm a full stein of beer? Find out and maybe even win a prize!
Brew Fest proceeds go towards the Galena ARC. Galena ARC is a not for profit organization working to improve the lives of local kids and adults. Nothing lowers the sting of a ticket price like knowing the money goes toward a good cause!
So go ahead: enjoy an afternoon of local beer, wine, and spirits on top of Chestnut mountain, then it's just a short, scenic drive back to the quiet comforts of Hawk Valley Retreat, the nature lover's bed and breakfast.
Visit the festival website for more information and tickets. You can also follow this event on Facebook.