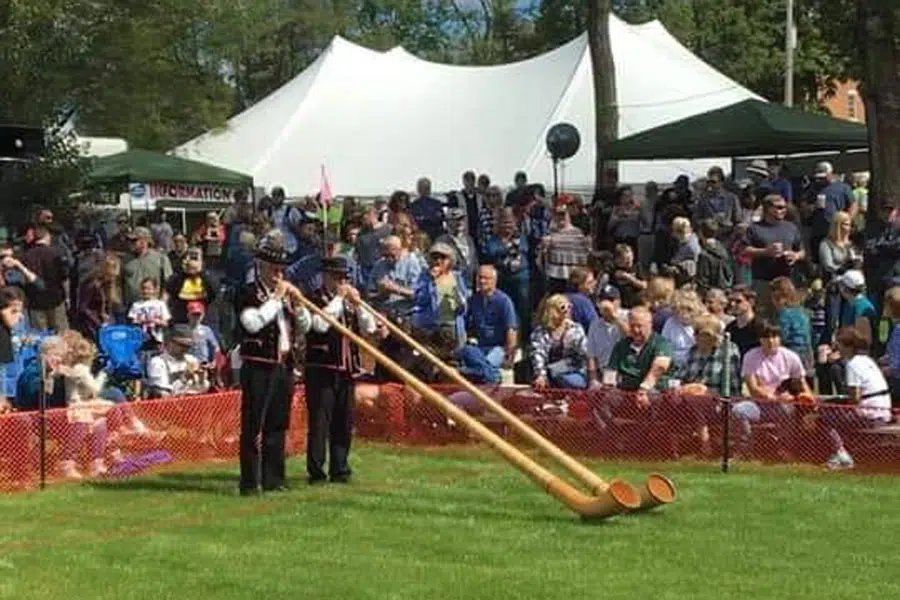 Fall is just around the corner and that means it's almost time for Galena Oktoberfest 2022! If live polka music and dancing, wiener dog races, alphorners, beer, food, vendors, and tons of family fun sound good to you, you won't want to miss it! October 1st, 2022, in Galena, IL.
There's nothing quite like Oktoberfest.
The event began with the royal wedding of King Ludwig I to Princess Therese of Saxe-Hildburghausen in Munich, Germany on October, 1810. Their royal wedding party was such a roaring success that they decided to repeat it the very next year. Then again, and again, and suddenly it was the world's largest, annual celebration of autumn.
As you likely already know, Oktoberfest is still held every October in Munich and remains the world's largest folk festival. So large, in fact, that Oktoberfests are held all over around the world throughout the month of October.
Including right here in Galena!
Galena Oktoberfest 2022
Our annual celebration kicks off with the Ceremonial Tapping of the Keg. The New Glarus Alphorners accompany the moment with their traditional, long wooden horns of the Alps.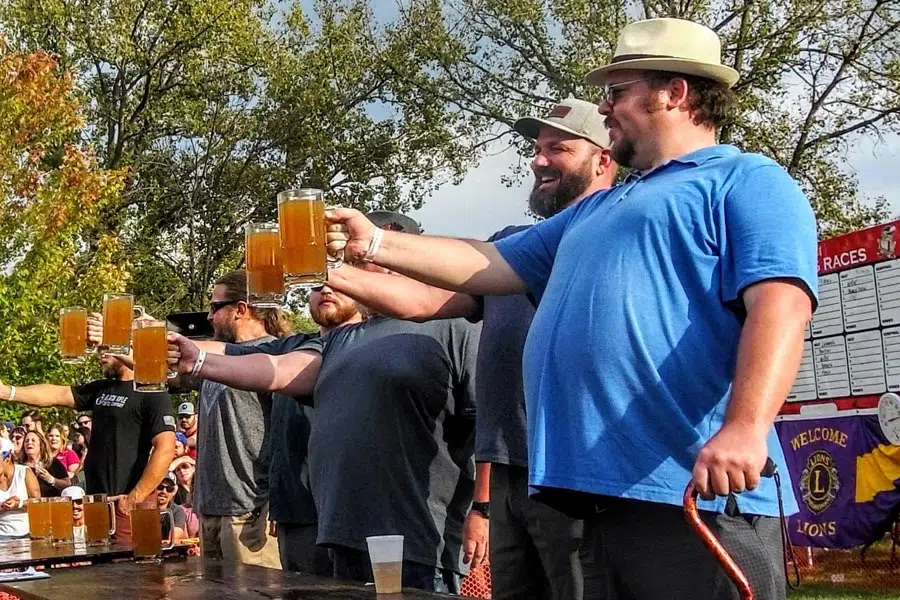 Other highlights of the day include the Beer Stein Endurance Contest, where contestants see who can stiff-arm a full stein of beer the longest. There's also the popular Bean Bag Tournament. The most popular event, however, has to be the Wiener Dog Races.
If you've never been treated to the sight of racing dachshunds, you're in for a real treat. These cute little dogs are just not built to run and watching them desperately bounding along is endlessly endearing.
Of course, you'll also find plenty to eat and drink at the festival, including lots of German themed treats and beers. There will be lots of music, too along with dancing, and even Polka Lessons.
For kids, there will be a free bounce house, pumpkin decorating, and a number of other fun activities.
Galena Oktoberfest 2022 is scheduled for Saturday, October 1st, 2022, noon to 10pm. The event is held at Depot Park, 91 Bouthillier Street, just southwest of Grant Park, on the river bank in downtown Galena.
This is an easy, 15 minute drive from our Galena bed and breakfast, Hawk Valley Retreat. Spend the day in the sun at Oktoberfest, then it's just minutes to the comforts of your room at our Galena inn. Fantastic!
Visit galenalions.org for more information. You can also follow this event on Facebook.