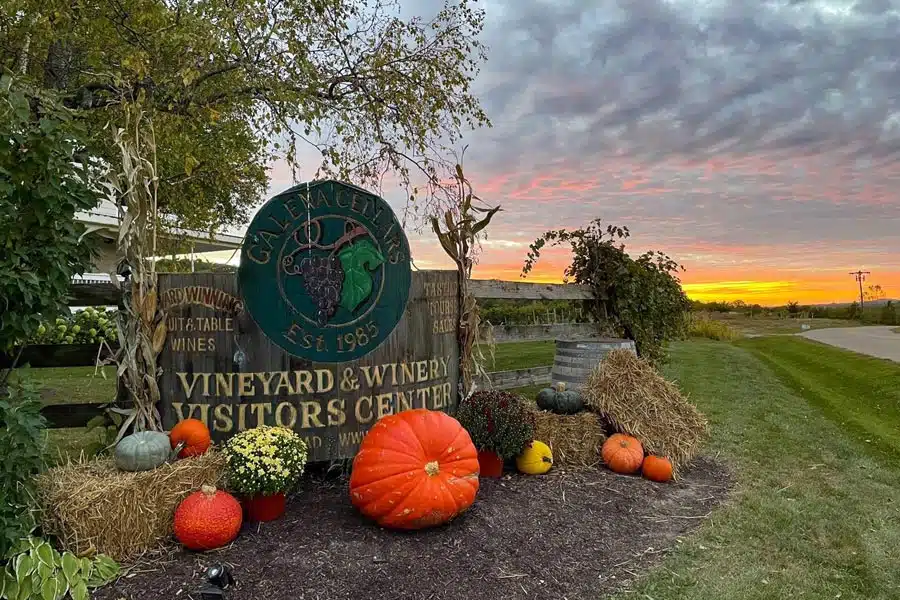 Wine enthusiasts and fans of good, old fashioned fun will not want to miss out on Galena Cellars Fall Harvest Festival 2022. The popular annual event includes wine tasting, live music, food trucks, grape stomping, vineyard tours, and much more!
It may seem a little early to be talking about fall harvest festivals but you know how time goes during a busy summer. Fall will be here before you know it and no one wants to miss out on something as fun as the annual Fall Harvest Festival at Galena Cellars!
Galena Cellars has been producing award winning wines in the Galena area for nearly 40 years. They have both a winery in downtown Galena as well as a full-scale vineyard farther out in the country.
Wine lovers should definitely make time to visit the downtown Winery and Tasting Room or the Vineyard for a tour and taste. Guests of Hawk Valley Retreat & Cottages will be happy to learn that the vineyard is less than 4 minutes away from our Galena bed and breakfast. How's that for convenience?
Galena Cellars Fall Harvest Festival 2022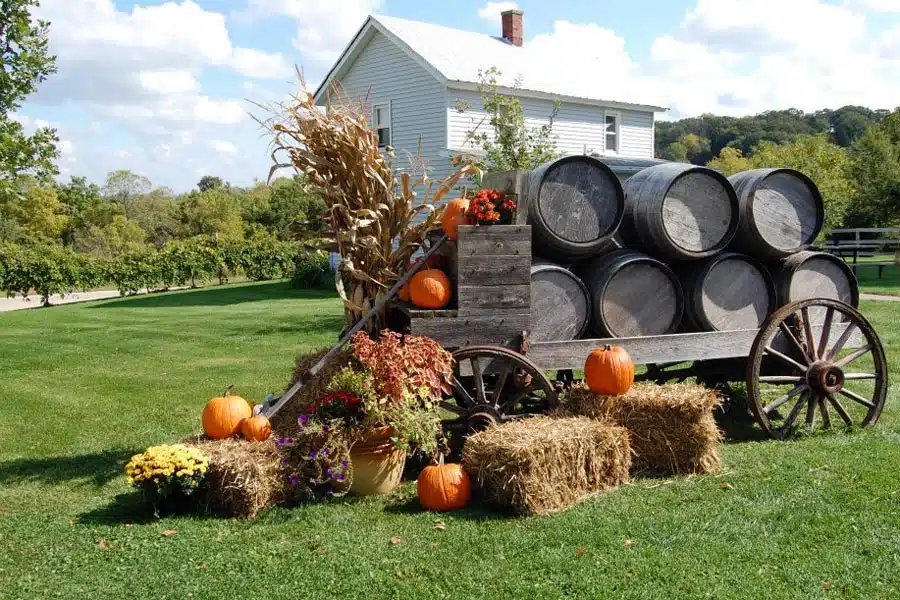 The 12th annual Galena Cellars Fall Harvest Festival is a popular event filled with wine, fun, and family friendly activities.
These include horse-drawn wagon rides, pumpkin painting for kids, vineyard tours, and more. One of the most popular activities, outside the wine tasting, of course, is grape stomping. That's right: slip off your shoes, wash your feet, then into the half barrel and squish squish squish, you're an old-fashioned wine press! Great fun and laughs.
The annual Fall Harvest Festival is also an art show, featuring fine art and hand crafted gifts by local artisans. You'll also be treated to live music by The Fever River String Band and Massey Road. That'll keep those grape stompers a-stomping!
Hungry? No problem. Dinger's D'Lite's Food Truck and Magoo's Pizza Truck will be be on hand with their delicious eats.
Wines will also be available for purchase by the glass, bottle, and flight all day. Best of all, the festival is free to attend, with no purchase necessary. What fun.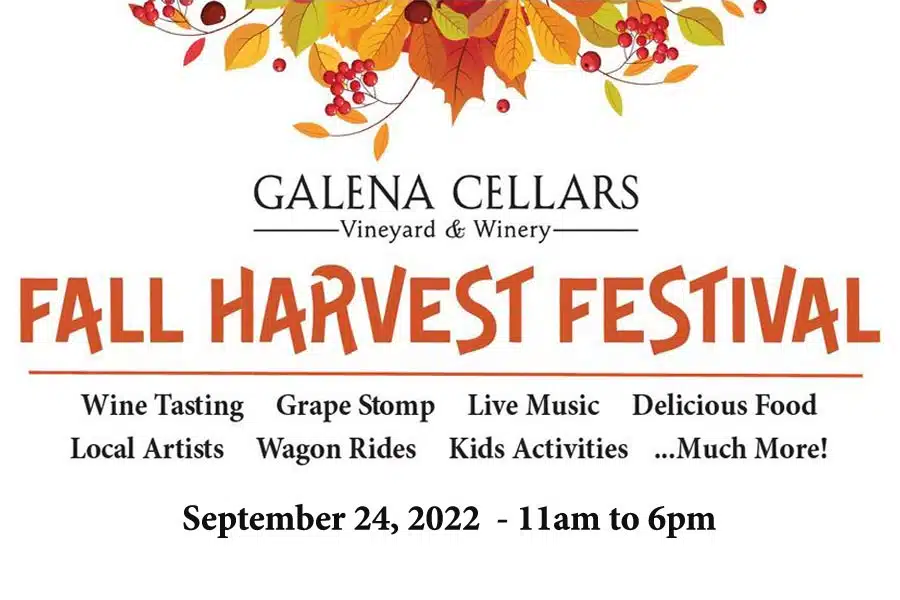 Fall Harvest Festival 2022 is set to take place from 11am to 6pm on Saturday, September 24th, 2022 at the winery's vineyard, located at 4746 North Ford Road, Galena Il. Visit the winery's website for more information. You can also find this event on Facebook.
Spend the day sipping wines, stomping grapes, and otherwise enjoying yourself at the Fall Harvest Festival, then it's less than 4 minutes to the comforts of your room at Hawk Valley Retreat. What an amazing day!