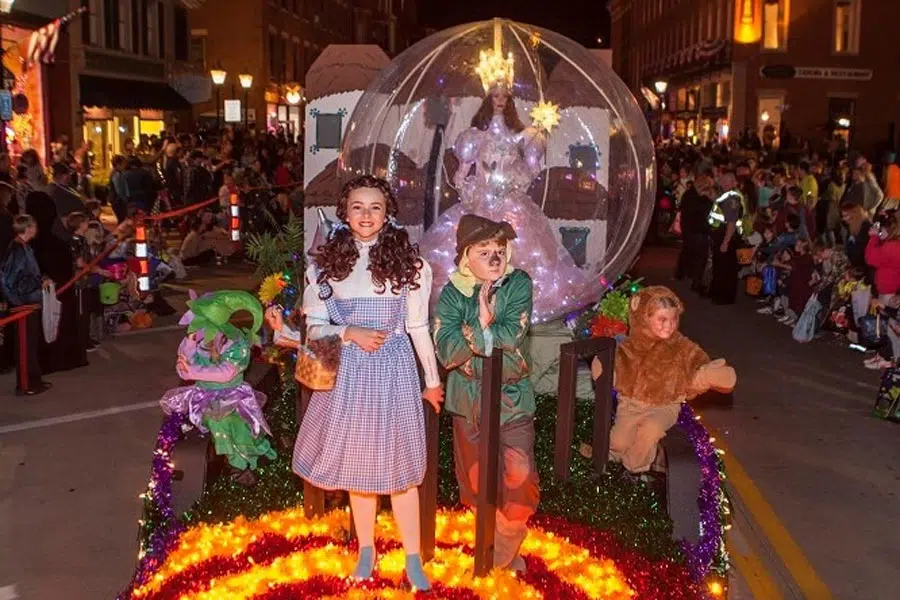 Get set for the 43rd annual Galena Halloween Parade and Festival! This beloved Galena tradition is the largest, longest, and spookiest Halloween event in the tri-state area, so don't miss it! October 29th, 2022 from 6:30pm to 8pm, on North Main Street in downtown Galena, IL.
The fun "spirit" of Halloween is strong in Galena, as evidenced by our annual Halloween parade and festival. The event sees downtown Galena transformed into a family-friendly street party, complete with food, drink, costumes, and an absolutely fantastic parade.
There's a reason the event known as the Galena Halloween Parade and Festival and not the other way around. Our annual Halloween Parade is a spectacle all its own and the centerpiece of the day. Everyone who can gets in on the fun. In fact, your Hawk Valley Retreat innkeepers will once again be in the parade. Look for us doing the "Monster Mash" if you attend!
2022 Galena Halloween Parade and Festival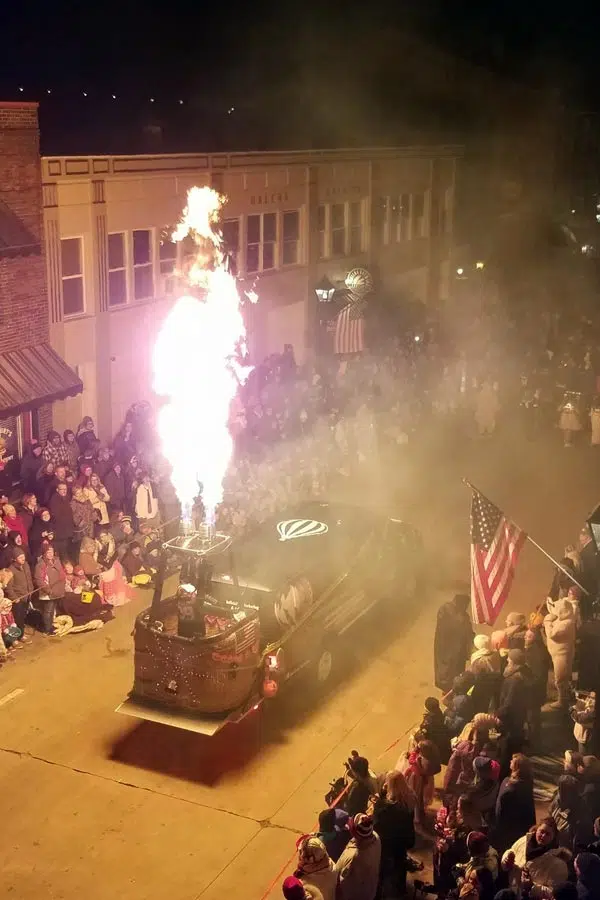 This year's Halloween Parade and Festival is scheduled for October 29th, 2022. The Parade starts at 6:30pm, on North Main Street, and run 'til 8pm.

Attendees will enjoy the sights and sounds of spectacular Halloween floats, talented marching bands, wonderful costumes, fun prizes, treats, and more. One of the biggest highlights of the parade are the hot air balloons. Yes, you read that right: our annual Halloween parade includes hot air balloons. How's that for fantastic? We told you it is the largest, longest, and spookiest Halloween parade in the tri-state area!
It's not the only attraction at the festival, however. Main Street closes to traffic at 3pm on the day of the festival, opening the streets to all the ghouls, vampires, wookies, princesses, and their motley friends.
There will be sweet treats and handmade goodies from local restaurants and stores, live entertainment, and kids activities. Food vendors will offer their delectable temptations on Washington and Perry Streets from 2pm to 8:30pm.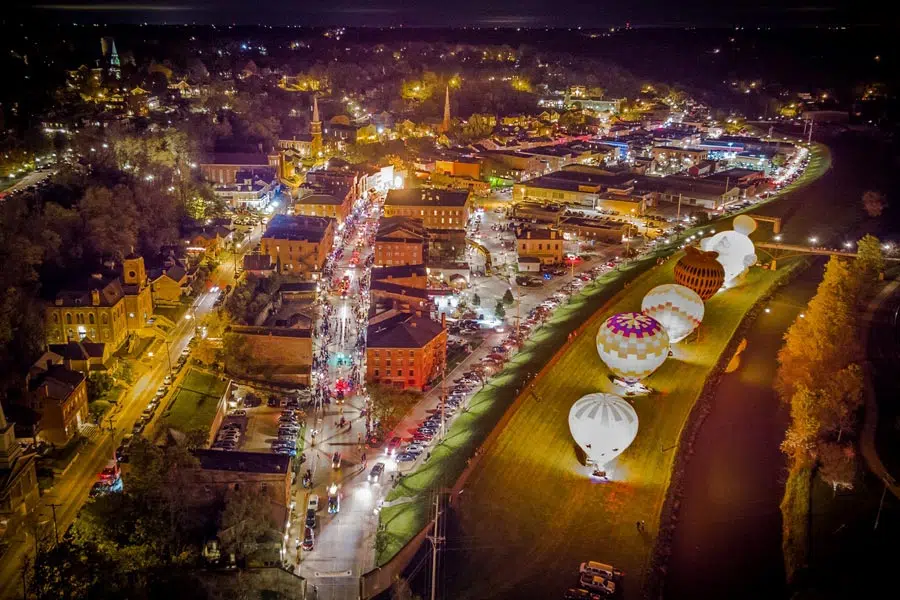 Avoid the parking hassle with a $5 shuttle ride to City Hall in downtown Galena from the Walmart off US 20. Shuttle service begins at 3pm but pauses for the parade, so be sure to catch it before 6:30pm. Shuttle service resumes after the parade, continuing until 11pm.
Best of all, your room at Hawk Valley Retreat is less than 15 minutes away. Spend the afternoon and evening taking in all the fun that is Halloween in Galena, then it's an easy drive back to the quiet comforts of your room at our Galena bed and breakfast. Perfect!