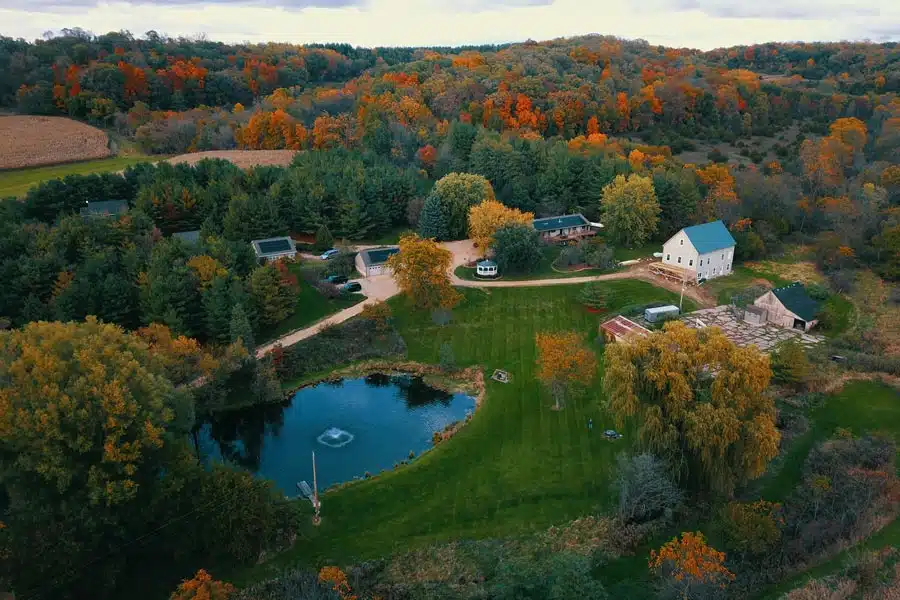 Looking for the perfect present this holiday season? Give the gift of a Galena getaway with Hawk Valley Retreat gift certificates!
Galena is located in Illinios' Driftless Area, a region characterized by forested ridges and deep river valleys with spring-fed waterfalls. The area's immense natural beauty is further enhanced by Galena's rich history.
The Galena area was well known to Native Americans, promoted by French trappers, and put on the map by the lead that was mined here. President Ulysses S. Grant moved here in 1860. Though he only lived here a year before the Civil War called him away, he left a big impression. Visitors to Galena can enjoy a visit to the Ulysses S Grant Home, the Galena & U.S. Grant Museum, and attend the annual Civil War re-enactment, held the last weekend of April.
Galena, Il is also known for its historic Main Street, filled with eclectic shops, fine restaurants, and site of many a festival throughout the year. Those who enjoy getting into the local spirit of things will be happy to discover multiple wineries, breweries, and a distillery. In fact Blaum Bros. Distilling Co is one of the Galena's most popular attractions.
When it comes to outdoor excitement, Galena has it all. Golfing, hiking, boating, hot air ballooning, and more. There's hardly a better way to see town than via a stroll along the Galena River Trail. Nearby Chestnut Mountain offers skiing, alpine slides, zip lines, Mississippi River cruises, and more!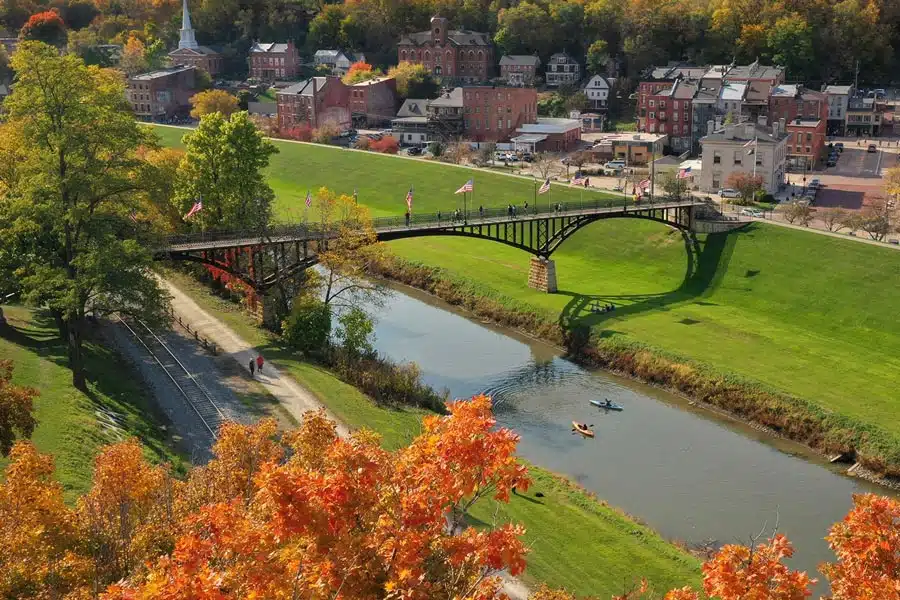 Hawk Valley Retreat & Cottages prides itself in maintaining a relaxing, adults-only, nature lover's retreat. Our Galena bed and breakfast is nestled in a valley just outside of town with 10 secluded acres to explore. Watch the birds, walk the trail, and soak up sunset views in your own private haven.
Hawk Valley Retreat Gift Certificates
Hawk Valley Retreat gift certificates make an excellent gift for a number of reasons, not the least of which is how customizable they are.
Our gift certificates have no set amount, allowing you to make them as giving or economical as you would like. Further, they can be used for almost anything at the inn, with the exception of 3rd Party (OTA) bookings. This includes your accommodations and any extras or add-ons.
Hawk Valley Retreat gift certificates can come to you for personal delivery or sent directly to the recipient, and you can also You also choose between and email or postal delivery. Whatever you think works best.
Finally, our gift certificates are good for up to five years from date of issue. This allows your recipient to use your gift when they can, rather than feeling pressured to use it or lose it.
How's that for flexibility!
Our gift certificates are also very easy to acquire. Simply click this link, fill out the form, make your payment, and Bob's your uncle. Instant gift getaway to Galena!
Happy Holidays to all of you from Hawk Valley Retreat & Cottages!