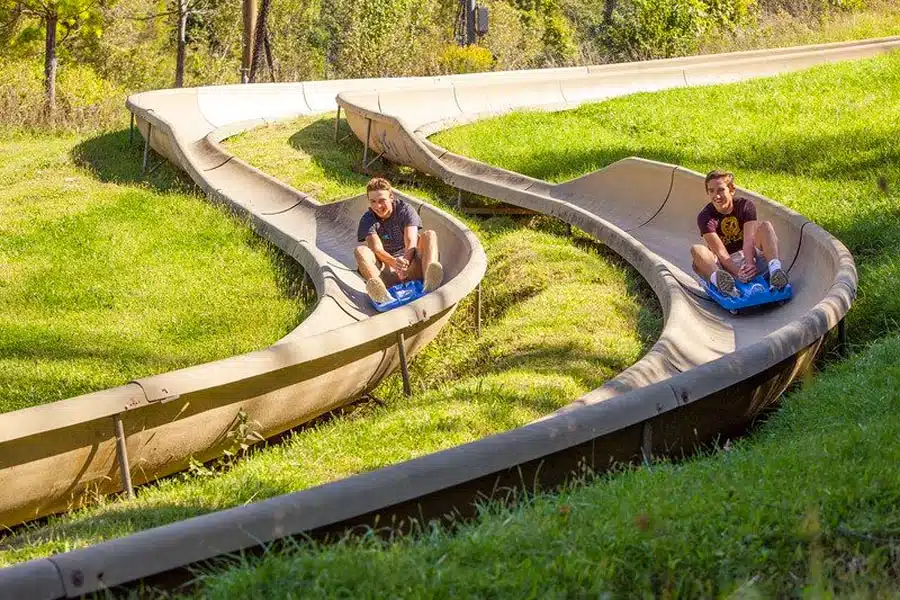 You say you're looking for a little outdoor fun and adventure during your Galena getaway? Chestnut Mountain Alpine Slide, Soaring Eagle Zip Line, Segway Tours, Mississippi River cruises, hiking, mountain biking, and more are all just a short drive away at Chestnut Mountain Resort.
Chestnut Mountain Resort's scenic location on a ridge overlooking the Mississippi River has been providing fantastic skiing, and now snowboarding, every winter since 1959. That's not all, however. The resort is open year-round, providing a host of family-friendly, warm weather activities, too.
Best of all, Chestnut Mountain is located just south of historic downtown Galena, and less than a half hour's drive from Hawk Valley Retreat & Cottages, our Galena Illinois bed and breakfast.
Chestnut Mountain Alpine Slide and Soaring Eagle Zip Line
Those who enjoy getting their adrenaline pumping will love the top two summertime attractions at Chestnut Mountain.
Chestnut Mountain Alpine Slide offers 2,050 feet of pulse pounding, downhill excitement. Ride the chairlift to the top of the mountain for panoramic views of three states before hurtling back down the mountain in your sled on a track tailored for speed. You control the sled, so take as much – or as easy – as you like. What a rush!
Looking to catch a little air? How about the Soaring Eagle Zip Line?
The Soaring Eagle is an 800 foot (244m) long zipline that takes you some 600 feet (183m) above the Mississippi River. Up to two riders at a time can be secured into the bucket seat for backwards ride to the top. Once you've reached the top, you get a few seconds to take in the view before you're released, reaching speeds of up to 30 mph (48kph) as you plummet safely back down.
Mini Golf, Disc Golf, and Mountain Biking
Chestnut Mountain offers more than just high speed adventure.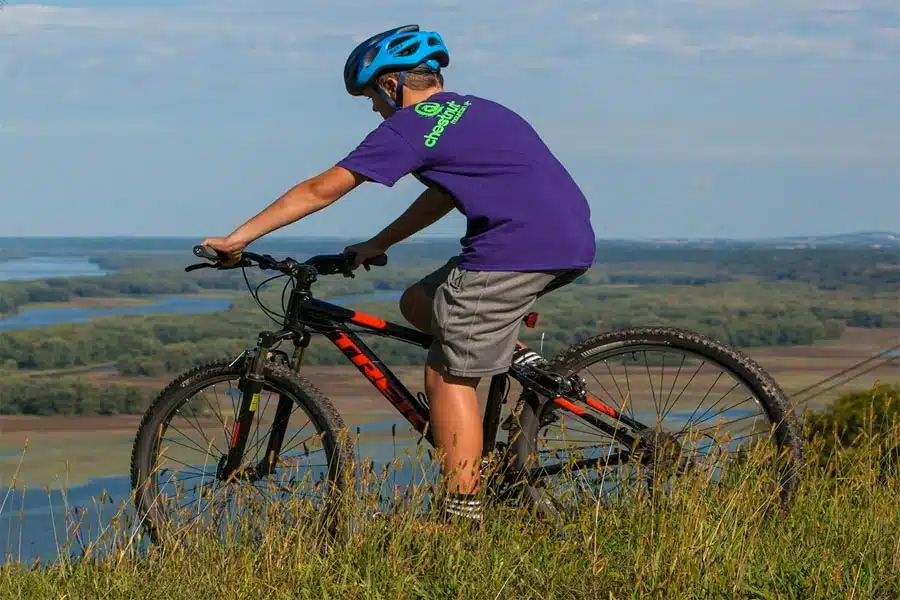 There's nothing like a few holes of Mini Golf for some fun, low impact exercise. Chestnut Mountain's 18 hole mini golf course is open 7 days a week in summer, 8am to dusk.
Disc Golf enthusiasts will love Chestnut Mountain's 9-hole course. The fascinating layout showcases the area's unique geological beauty while providing a challenging game for players of all skill levels.
Guests can also take in the views along the resort's scenic hiking trails and mountain bike paths. You don't even have to bring your own bike. Chestnut Mountain rents mountain bikes for use on their property all summer long.
Segway Tours and Mississippi River Cruises
If all that activity seems a bit much, or perhaps you're looking to cool down after such excitement, then perhaps a tour is more your speed.
Chestnut Mountain offers both guided Segway Tours of the resort and Mississippi River cruises.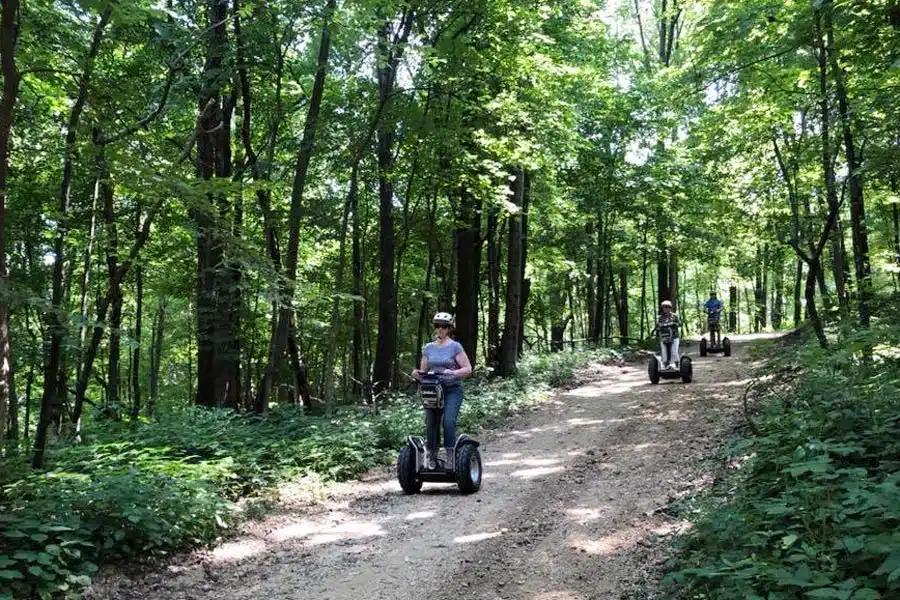 The guided Segway Tours at Chestnut Mountain take up to 90 minutes and show you all around the resort's beautiful, 220 rolling mountain acres. A segway training is included in your tour, so don't worry if you've never ridden one before. The simplicity of these unique vehicles has riders of all skill levels learning to drive them in no time.
Chestnut Mountain's Mississippi River Cruise takes you on a 1.5 hour tour of majestic river wildlife and breathtaking riverscapes. A tour guide will direct you to points of interest, impart tidbits of local history, and keep you both entertained and safe during the cruise.
You don't have to go hungry during your visit to the mountain, either. The on-grounds Summit Bar and Sunset Grille offers a wide range of tempting dining options 7 days a week, not to mention a heaping side of spectacular views, served gratis with every meal.
Chestnut Mountain Resort is located at 8700 W Chestnut Mountain Road, in Galena, just a half hour's drive from our Galena Illinois bed and breakfast, Hawk Valley Retreat & Cottages. Visit www.chestnutmtn.com for resort attraction times, reservations, and further details to help plan your visit.
It's very easy to spend half a day or more at the resort, coming back home happily tuckered from a day's fun in the sun. That's when staying somewhere like the cozy country surroundings of our Galena inn's private ten-acre valley really pays off. Book your stay at Hawk Valley Retreat today.