The Birds Around us
Never have we ever seen so many birds around us! At times it seems that the birds eat more than the guests do. It's to the point that we are now making home-made grape jelly just for the Orioles. And we are planting a crop of sunflowers to help supplement the feed.
So many breakfast discussions at Hawk Valley are about the birds on the feeders and what kind they are. This quest for knowledge prompted us to hang a giant poster showing a variety of birds in our dining room, along with binoculars and bird flash cards.
In the winter, it was the Cardinals, Woodpeckers, Nuthatches, and Chickadees. In May, the Orioles, Rose Breasted Grosbeaks, and the Indigo Buntings showed up. Who knew that goldfinches are here all year, but they just get more yellow as the weather warms up! Yesterday we saw every color of the rainbow, yes, even indigo.
We have been upgrading our feeders at Galena's own The Feathered Nest, located on Main Street. The colors are fun, and they are made of recycled materials.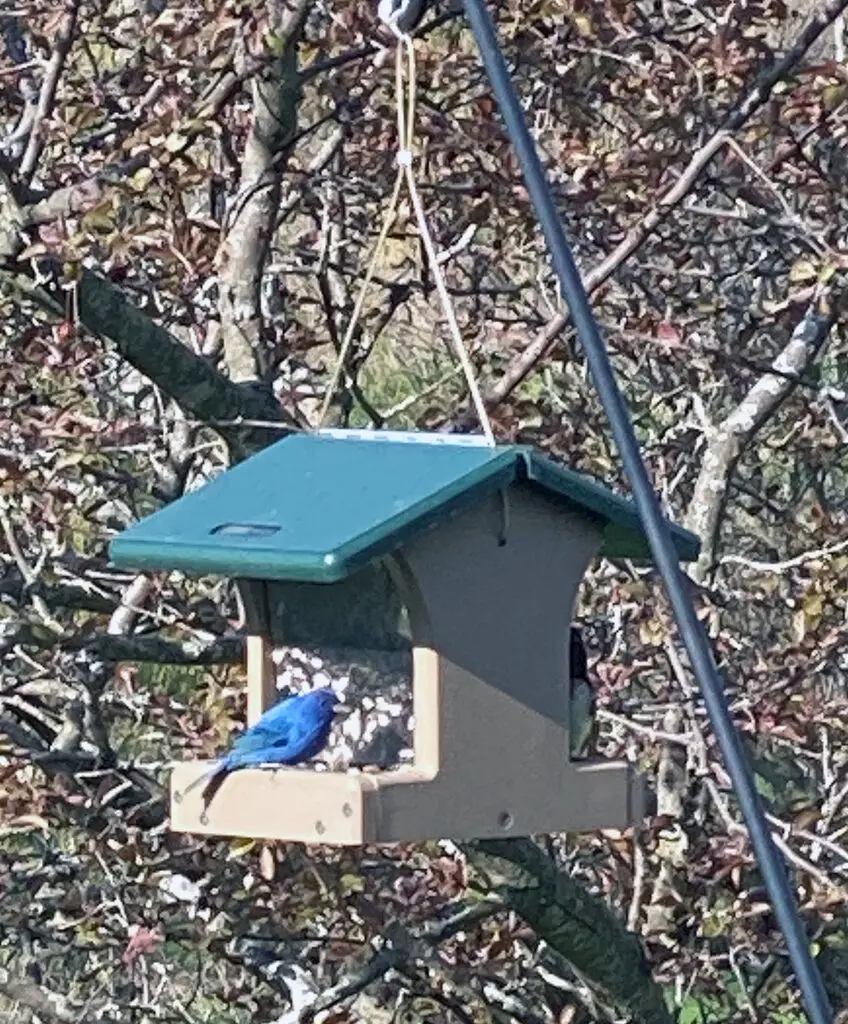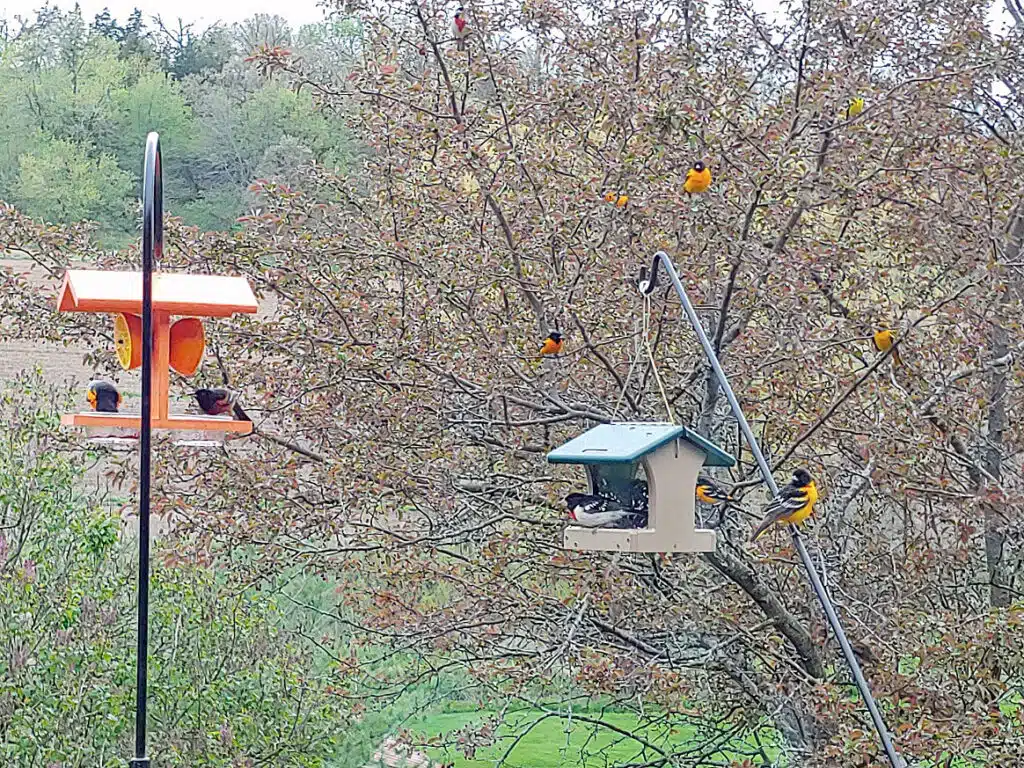 The Mississippi Flyway
Why are there so many birds around us? Well, we have learned that we are part of the Mississippi Flyway, which is a major migration route. According to the Audobon Society, half of all North American Bird Species live here. Everything from Bald Eagles to Pelicans, along with so much other wildlife, is found here.
With so many birds to see, it truly is a birder's paradise. And even if you are not an experienced bird watcher, it's a great place to take a bird-watching hike, or just sit and let them come to you.
Places to see the Birds Around Us
Besides the dining room window of Hawk Valley Retreat and Cottages, there are some great places close by to see some fantastic birds and experience Galena Country.
Valley of Eden Bird Sanctuary
Located 18 miles from Hawk Valley, the Valley of Eden Bird Sanctuary has 409 Acres to explore. This preserve has more than six miles of trails to try and spy the 100 species of birds that have visited the preserve. They also offer virtual and in-person classes to learn even more about our avian friends.
Galena Birding
At Galena Birding experienced birder Gregg Painter will arrange private bird watching excursions around Jo Daviess County for individuals or groups
Other Galena Country Birding Opportunities
Visit Galena has many more recommendations on opportunities to experience the natural wonder of the Driftless Region and the Mississippi Flyway.  From Winter Eagle Tours to Summer hikes, Hawk Valley Retreat and Cottages and the surrounding area is the perfect place to explore nature at its best.