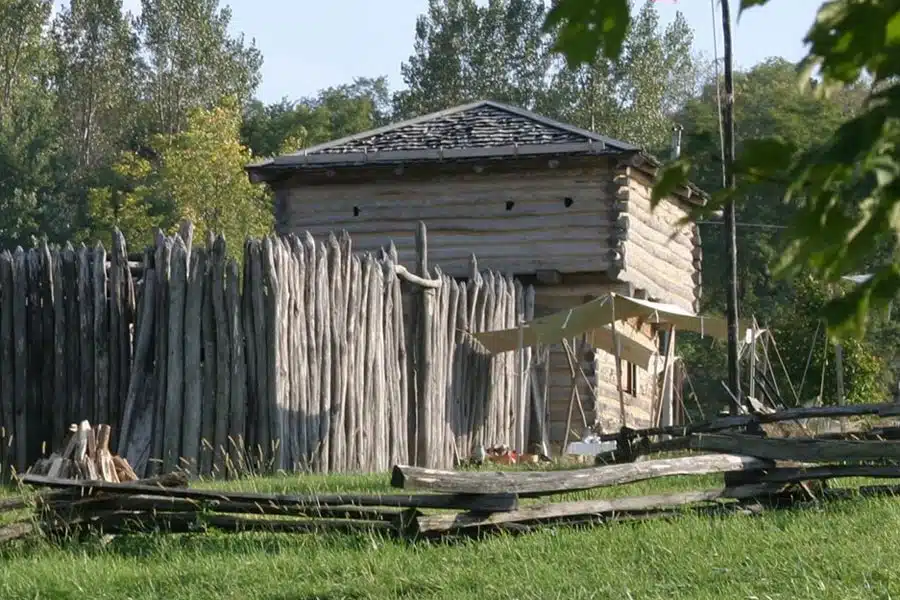 Visit Apple River Fort and step back in time to the days of the Black Hawk War. The reconstructed, 19th century fort was the site of a famous battle and hosts a variety of living history events throughout the year.
There are lots of things to do and see in the Galena area, particularly if you're a history buff. Our city's connection to the Civil War and General Grant is well known but that's not all the history you can find here. Not by a long shot. The region is loaded with interesting museums and historical sites to visit. Places like Apple River Fort.
A Little History
The Black Hawk War began in 1832 when settlers broke a land agreement they had made with two, local native tribes.
The Fox and the Sauk sold the land to the United States under the agreement that they could continue to use the land until it was sold to individual settlers. The discovery of lead in the area, however, caused a land rush. When the tribes returned from their winter hunt, they found settlers living on their land who would not leave.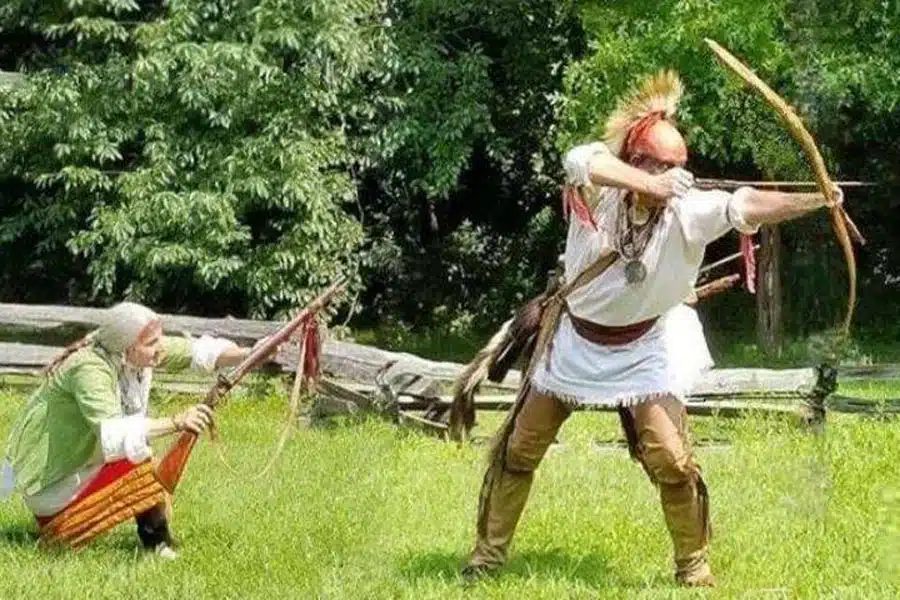 Black Hawk, a Sauk warrior determined to get his people's land back, put together an army. Governor Reynolds called out the militia but Black Hawk's warriors defeated them and continued their march. Settlers in the area panicked, and many left. Those who didn't run quickly built a fort and huddled inside.
Black Hawk and his army attacked the fort on June 24th, 1832. The battle lasted around 45 minutes, with both men and women working to keep the native army at bay. Luckily for them, Black Hawk gave up the fight against the fort and left, thinking himself outgunned.
The Black Hawk War ended on August 2nd, after only 16 weeks, with the native army subjugated. Apple River Fort, which had been hastily erected, was torn down in 1847 and used to build a barn.
The reconstructed fort, built between 1996-97, is based upon details discovered here during an archaeological dig in 1995.
Visiting Apple River Fort
Apple River Fort is located at 311 E. Myrtle Street in Elizabeth, IL near Apple River Canyon State Park. This is just 20 minutes away from our Galena bed and breakfast, Hawk Valley Retreat.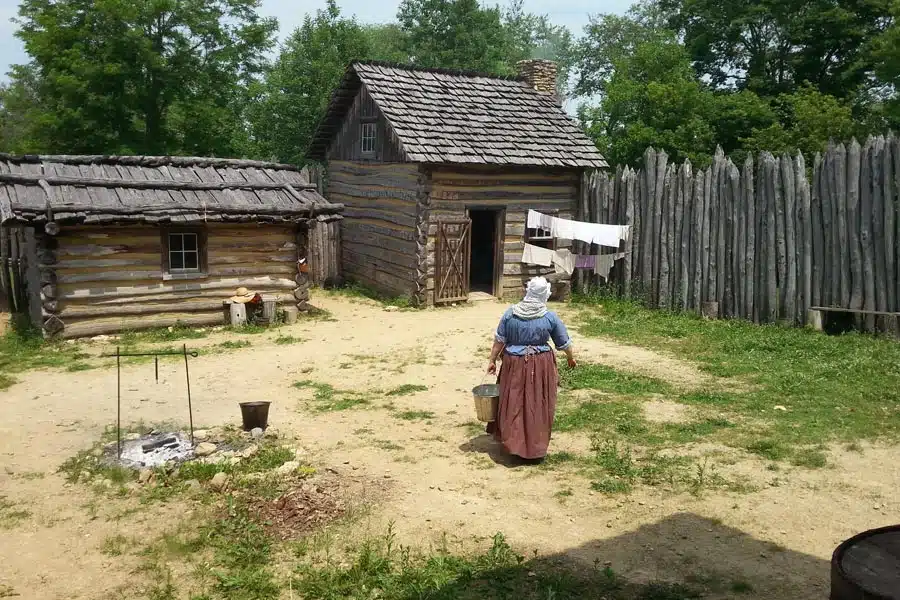 The state historic site includes a reconstruction of the historic fort and a visitor's center displaying a variety of related exhibits. An original, 1840s cabin near the Fort is still under construction and is not yet open to the public. Visitors to the fort can enjoy a short but informative video on the Black Hawk War as well as self-guided tours of the fort.
The fort is constructed of rough hewn logs and furnished with period items, providing a glimpse of what life must have been like in those days.
Weekends, between May 1st and October 31st, see a series of living history and other special events. Immerse yourself in another time with hands-on activities, conversation, and demonstrations by interpreters in 1830s-style clothing. Truly memorable.
Apple River Fort State Historic Site is open year-round but with seasonal hours. Visit the Fort website for more information. You can also find the fort on Facebook.