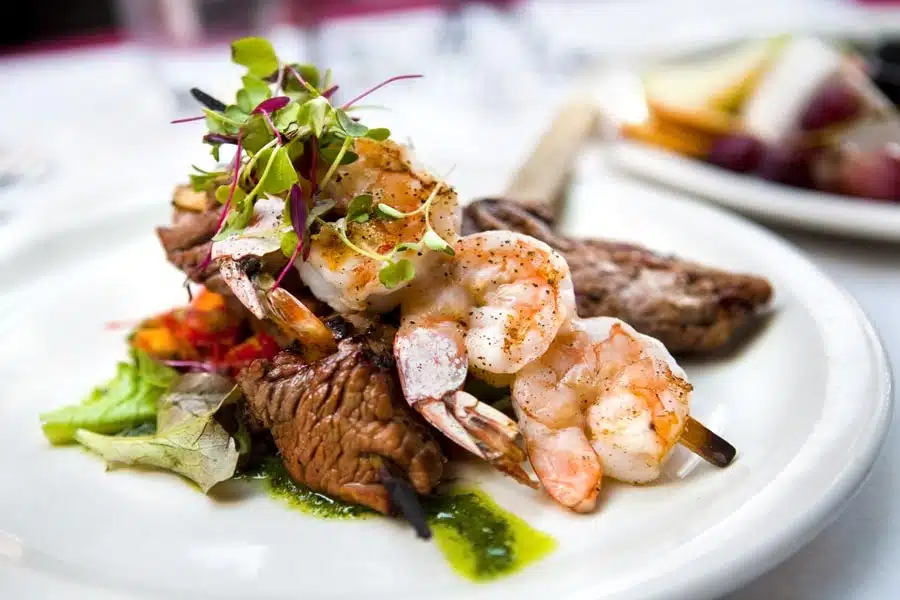 When it comes to dining, Galena restaurants have a lot to offer. While Galena is not q big city, the variety and quality of our dining options can make it feel like one. Whether you're after fine dining, casual, international, down home, or somewhere in between, Galena has it all.
Of course, when it comes to breakfast, Hawk Valley Retreat has you covered.
Guests of our Galena inn enjoy homemade breakfasts, including delicious, scratch-baked pastries, every day. With advance notice, we will also happily accommodate any dietary needs or restrictions, such as gluten-free, Vegan, dairy free, etc. Your innkeepers have a combined 60 years experience in the kitchen and love providing nutritious and tasty meals.
Hawk Valley Retreat's full breakfasts will only take you so far through your day, however. For those later meals, while you're out and about exploring, you'll see a variety of Galena restaurants. Which to choose?
Taste is subjective but the selection below contains some of the most consistently high-rated dining options in Galena. We hope they'll help you to make the most of your stay!
Popular Galena Restaurants
Fritz & Frites
317 N. Main St – (815) 777-2004
Fritz & Frites is Galena's #1 ranked restaurant on TripAdvisor, and not by mistake. Focusing on Alsatian cuisine, a delicious combination of French and German dishes, they never fail to please. Don't miss the chance to stop in. Reservations Recommended.
Goldmoor Dining & Spirits
9001 W. Sand Hill Road – (815) 777-3925
Goldmoor offers fine dining in Old World decor with an extensive wine cellar and breathtaking views overlooking the Mississippi River. Reservations are available Thursday through Monday.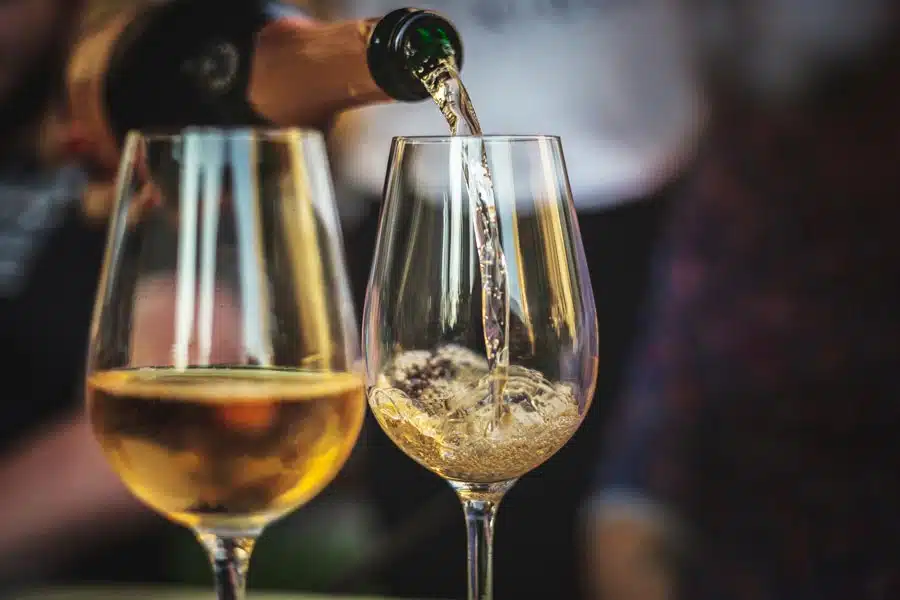 Fried Green Tomatoes
213 N. Main St. – (815)-777-3938
Surf, turf, and pasta dishes paired with a Wine Spectator Award Winning wine list and a casual and welcoming atmosphere. Stop in on a Wednesday for $3 wine pours. Reservations Recommended.
Log Cabin Steakhouse
201 N Main St – (815) 777-0393
The Log Cabin Steakhouse has been in continuous operation since 1937, making it Galena's oldest restaurant. Serving hand-cut, Angus beef, imported Greek specialties, and an international wine list with over 100 fine wines. Reservations Recomended
Little Tokyo
300 N. Main Street – (815) 777-8883
Nothing satisfies quite like sushi and Little Tokyo offers a delightful selection of fresh sushi and sashimi. The menu also includes tempura, teriyaki, hibachi, and a nice variety of sake.
Embe Eatery and Lounge
233 South Main Street – (815) 777-2323
This casual eatery features creative sandwiches and amazing homemade soups. The fun cocktail menu is great with a meal or a pre-dinner or after-dinner drink.
Cannova's Pizzeria
247 N Main St – (815) 777-3735
If hearty Italian is what you're after, Cannova's Pizzeria can deliver. Literally. The menu extends well past pizzas to include sandwiches, salads, pasta dishes, wine, beer, cocktails, and more.
Vinny Vanucchi's
201 South Main Street – (815) 777-8100
A taste of Little Italy in Galena. Located up a cobblestone street featuring all of your Italian favorites.
Bread and Vine Bakery
217 S Main St – (815) 402-2100
Homemade French Pastries and Macarons are the star here but don't miss their amazing salads, sandwiches, and shareable plates. Featuring a full bar and extensive wine list in a fun and casual environment
Durty Gurts Burger Joynt
235 N Main St – (815) 776-9990
This is the place for burger lovers with a wide variety of creative burgers. Don't miss the boozy shakes or the rum buckets
Frank O'Dowd's Irish Pub
9853 Highway 20 – (815) 776-0707
Traditional and modern Irish fare are on the bill here in a recreated Irish Pub. Ample parking out front and often live music, and of course don't forget a Pint of Guinness.