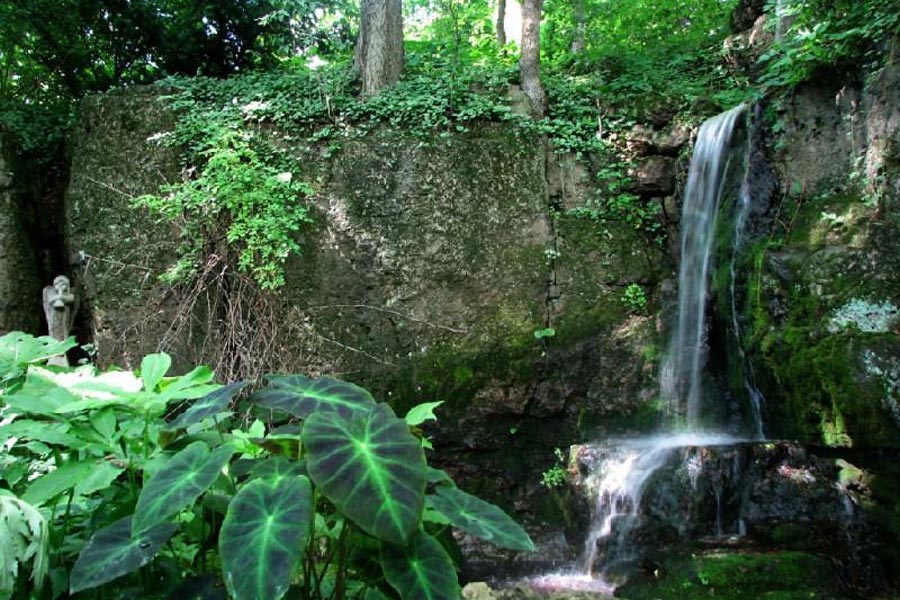 There are lots of fantastic things to see and do in Galena but one attraction flies a little more under the radar than others. Linmar Gardens, offers over 3 acres of privately-owned and secluded gardens to tour, and all tucked away in downtown Galena, IL.
Lush and wonderful Linmar Gardens sits on a hillside overlooking historic downtown Galena. The spot wasn't always so verdant, however. It was once just a rocky limestone bluff mined for lead, quarried for stone, and used as a garbage dump.
A new owner with a vision purchased the property in 1976, however.
Taking ownership, they transformed the rocky hilltop into the delightfully lovely garden paradise it is today. They added hand built terraces, meandering paths, stone sculpture, ponds, streams, and waterfalls to create a truly magical environment.
Linmar Gardens' owners could have chosen to keep their secret garden to themselves. Luckily for us, they decided to share it with the world, instead, via Guided Garden Tours.
Visiting the Gardens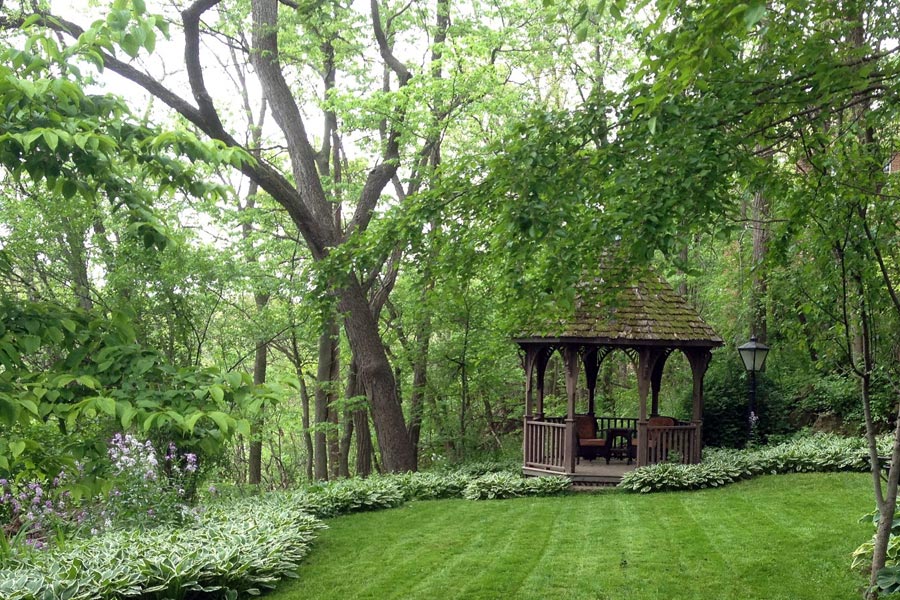 Linmar Gardens is located at 504 South Prospect Street in downtown Galena. Visitors will find parking at the end of the Gardens' long, narrow drive.
If you've called ahead, you will be greeted by your guide upon arrival. If you're stopping by unannounced, follow the signage. Remember, the Gardens are part of a private residence. If it's not tour time or a guide is not available, do not enter.
Tours of the 3.5 acre property take around an hour and include lots of local color and history. You'll learn about Galena, the history of the hilltop, and the impetus and creation of the gardens.
The grounds fairly burst with life: hostas, daylilies, annuals, perennials, and much more. You'll also find many enchanting spots and special details throughout.
Highlights include the replica of a lead mine, the bell tower from a Galena firehouse, and the Four Seasons Garden. This last is filled with unique stone statuary and is also known as the Galena Sculpture Park.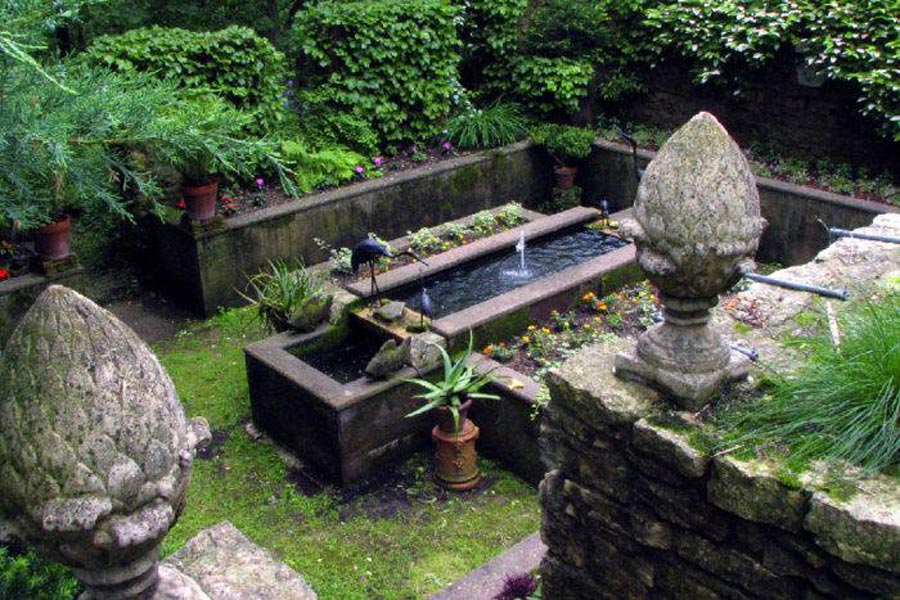 Perhaps the garden's biggest claim to fame is The Sunken Garden, built in the stone foundation of a historic African-American church. This special garden is surrounded by a host of colorful flowers and includes quiet seating areas to rest and take it all in.
The park also has a variety of water features. You'll see flowing brooks, ponds, and a twenty-foot waterfall cascading from the bluff. Stone paths lead from one delight to the next, each carefully landscaped and artistically planted for maximum enjoyment.
Linmar Gardens
The gardens are open from mid-May to October. Guided Garden Tours are currently available Tuesdays through Saturdays at 11am. Be sure to check the gardens' website for up to date information.
Garden terrain is rough and uneven and the gardens are not handicap-accessible, so be sure to wear appropriate shoes. If you have any questions prior to your visit, be sure to use the form on the website. The owners are very responsive and informative. You can also visit the gardens on Facebook.
Linmar Gardens location in downtown Galena has you surrounded by things to see and do. A fine collection of wineries, restaurants, shops, and museums are all nearby. Plus you're just 15 minutes from the door of your accommodations at Hawk Valley Retreat & Cottages!
Let us know what things you like to do and see and we'll point you in the right direction. We love sharing the Galena area with our guests!